making your deal happen
Restaurant real estate is a major key to the profitability of a restaurant.
Whether you're a national restaurant chain or a local restaurateur, Lerch Early attorneys help you achieve the most from your real estate. Our services include restaurant leasing negotiation, documentation, and review, construction contracts, serving as borrower's counsel, and buying and selling property.
Success Stories
Adventist HealthCare
Challenge
The senior living subsidiary of Adventist HealthCare a number of its subsidiaries decided to sell six skilled nursing facilities. The sale to Genesis HealthCare involved multiple owners and jurisdictions.
Strategy
Adventist HealthCare owned five of the facilities and one was jointly owned by Frederick Memorial Hospital. Four of the facilities were located in Montgomery County, and the remaining two were located in Prince George's County and Frederick County. The multi-million dollar transaction, which took the better part of a year to complete, involved the sale and lease of real estate, the sale of the ongoing business operations of the nursing facilities, defeasance of bond financing, and various ancillary issues. Lerch Early attorneys worked closely with in-house counsel and a number of other representatives of Adventist HealthCare to negotiate the sales contracts, satisfy due diligence requirements, and successfully complete the transfer.
Result
Adventist HealthCare now is able to focus care for the community's senior population through its various programs, partnerships and entities.
---
Howard University
Challenge
Lerch Early serves as primary outside real estate counsel to Howard University.  For the past several years, the now 150 year old University has been leveraging certain of its Washington, DC real estate assets to improve the campus environment and the experience of its most valuable assets – the students, faculty and staff of the University.
Strategy
In 2016-2017, Lerch Early attorneys worked with the University's internal legal and finance teams and its outside real estate advisor, Alvarez and Marsal, to structure a unique arrangement among  Howard Dormitory Holdings 1, LLC, a wholly-owned and title-holding company of Howard University, and Howard University (collectively, the "University Parties") and Corvias Campus Living, LLC ("Corvias").  Lerch Early represented the University Parties in drafting and negotiating the concessionaire, project management and residential life agreements, entity formation agreements, construction contracts, financing documents, and other operative  agreements in connection with the transaction, as well as assisting the University Parties in addressing and resolving numerous legal and business issues associated with the transaction.
Result
The innovative 40-year partnership among the University Parties and Corvias raised $144 million, a portion of which will fund the renovation and modernization of the Howard Towers, will provide for the ongoing management of the Howard Towers and two additional residence halls, and will create, for the long-term, a sizable reserve fund for future capital expenses.
Insights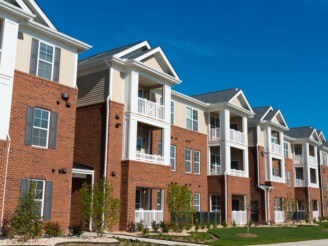 New rent control legislation in Montgomery County (Rent Stabilization Bill (15-23)), signed into law by the County Executive on July 24, 2023 after a marathon legislative session, caps annual increases …
Starting October 1, D.C.'s recordation and transfer tax rates will decrease for the first time in four years, allowing the industry to enjoy cost savings on affected transfers commencing on …
Events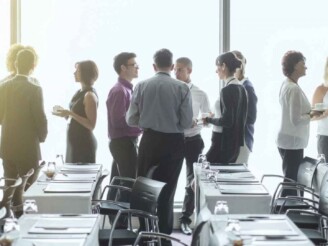 The most successful deals stem from strong communication and collaboration with a focus on achieving the best result for the client. Join us as we bring together lawyers and brokers …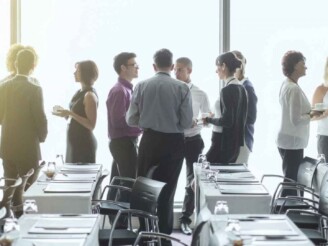 Lerch Early is pleased to sponsor Bisnow's Future of Bethesda and Beyond. Attendees will learn: What major projects are happening beyond Wisconsin Avenue in Bethesda and beyond Whether Bethesda is enough to …