Overview
Alison Rind is a commercial lending and real estate attorney who represents commercial lenders in loan transactions and other commercial matters, including participants in SBA and other government-guaranteed lending programs. She co-chairs Lerch Early's Commercial Lending practice.
Alison understands that her work directly affects her clients' relationships with their borrowers, and believes the most successful closings are those in which her client and the borrower are both happy. As one of her clients says,
"As a lender, whomever we choose to close our loans ultimately is an extension of our reputation and represents what we stand for, which is service, knowledge, and integrity. By using Alison as our closing counsel, we feel 100% confident that our customers will leave the table with a good impression and smiles on their faces."
Alison represents nine of the top ten lenders on the Washington Business Journal's "Top SBA Lenders" list, as well as banks and credit unions across the country, helping them close SBA 7(a), SBAExpress, and SBA 504 loans. She believes taking leadership roles in trade groups targeting the industries in which she practices is imperative in serving her clients' interests. As such, Alison serves on the boards of directors of the Maryland Commercial Lenders Association, the DC SBA Quality Circle, and the America East SBA Lenders Conference. She serves as a committee member for the National Association of Government Guaranteed Lenders (NAGGL–Technical Issues and Region III, and Associate Committee) is the vice president of the Maryland Commercial Lenders Association and is a member and former president of the District of Columbia Land Title Association. She regularly presents seminars and conducts training sessions for clients regarding all aspects of closing commercial loans, including SBA loans, and commercial real estate matters.
In addition to government-guaranteed loan programs, Alison handles real estate and asset-secured loans, construction loans, foreclosures, and loan workout arrangements. Her clients include large national and regional financial institutions as well as smaller Washington, DC area community banks. Alison also assists real estate owners with their real estate transactions, acting as borrower's counsel, negotiating contracts, handling commercial real estate closings, and providing general real estate advice.
Alison came to the Washington area during college and never left. Aside from missing the occasional Philly cheesesteak, she thinks of herself as a true "Marylander"—an avid Orioles fan and Baltimore Ravens supporter even now. She enjoys both the professional and personal relationships she has developed over the years.
Education
The George Washington University Law School (J.D., 1986)
The George Washington University (B.A. in Political Science, 1983)
Admissions
Maryland
District of Columbia
Honors and awards
Listed in Best Lawyers in America, Real Estate Law (2018-present)
Ranked AV Preeminent by Martindale-Hubbell Peer Review Ratings
Named "Bar Leader" by Montgomery County Bar Foundation (2006-present)
Named "Chairperson of the Year" by Montgomery County Bar Foundation (2006)
Received Montgomery County Bar Foundation's President's Citation for Outstanding Service (2014, 2008)
Professional memberships
Maryland Commercial Lenders Association (Board of Directors, 2015-present)
America East SBA Lenders Conference (Board of Directors, 2015-present)
NAGGL [National Association of Government Guaranteed Lenders] (Technical Issues Committee, 2017-present; Region III, 2017-present; Associate Committee, 2017-present)
SBA Lenders Quality Circle (Board of Directors, 2017-present)
District of Columbia Land Title Association (Current member, President 1993-1994)
Maryland State Bar Association
District of Columbia Bar Association
Bar Association of Montgomery County, Maryland (Chair, Golf & Tennis Classic, 2006-present)
Practice Areas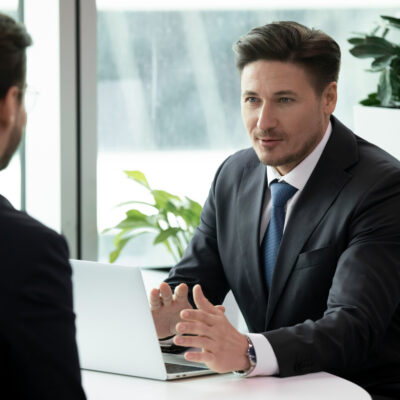 Lerch Early lending lawyers help national, regional, and community banks, credit unions, and SBA lenders in the Washington, DC area and elsewhere close loans on terms that leave both banks and borrowers happy with their transactions.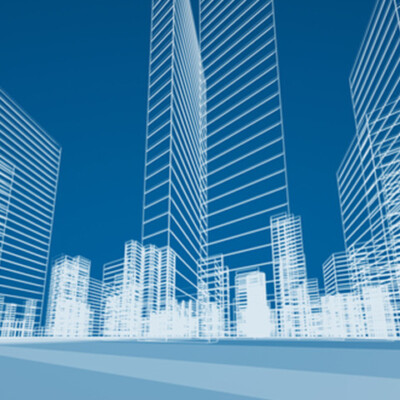 Developers, commercial property owners, and investors turn to Lerch Early's "dirt lawyers" when they need to buy, sell, lease, or develop commercial real estate in the Washington, DC metropolitan area. 
News & insights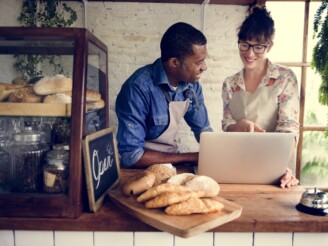 August 1, 2023 has come and gone, and SOP 50 10 7, Lender and Development Company Loan Programs, SOP 50 56 1, Lender Participation Requirements (replacement for SOP 50 10 …
View All Insights
Success Stories
SBA Interim Loan
Challenge
Our bank client needed to quickly close on an acquisition loan arising out of a bankruptcy sale, but SBA approval for the loan did not reach the bank before the deadline for the sale.
Strategy
Lerch Early assisted in structuring and documenting an interim loan in a couple of days to ensure the borrower did not lose its opportunity to purchase the property. Once the SBA approval was received and conditions for the SBA funding were met, we documented the SBA loan to take out the interim bank financing.
Result
The client was able to provide its borrower with the opportunities arising out of the bankruptcy sale while protecting its own interest.
Representative Matters
Helped SBA lenders assist their borrowers in closing SBA-guaranteed loans for mom-and-pop businesses needing $100K to $5 million loans for more sophisticated transactions.
Closed approximately 200 SBA loans in the past two years, and thousands over the years.
Helped multiple banks issue asset-based lines of credit under the CAPline program and international trade loan programs.
Helped a lender close a 504 loan for the purchase, construction, and development of a franchise day care center.
Assisted a bank with a loan for the acquisition of 29 retail locations in five different states throughout the Mid-Atlantic and the Midwest.
Represented client in refinancing more than a half billion dollars secured by business and real estate holdings involving more than 70 entities and nearly 300 properties located in five states/municipalities as part of a loan syndication from a consortium of lenders.
Refinanced more than $20 million in loans for client's real estate ventures in Maryland.
Disclaimer: Each case is different and past results do not guarantee similar results in future matters.