Overview
Sharon Nelson Craig is a real estate attorney who helps property owners, investors, and tenants buy, sell, develop, and lease commercial real estate in sophisticated transactions throughout the Washington metropolitan area.
Sharon calls herself a "dirt lawyer," because she helps her clients develop property from the ground up. For more than 30 years, she has prepared and negotiated purchase and sale contracts, development agreements, construction contracts, reciprocal easement agreements, ground leases, major national and small tenant retail, office and warehouse leases, financing documents, condominium documents, concession agreements, and ancillary real estate documents.
Sharon's clients applaud her for being a relationship-building perfectionist who performs extremely well under pressure, keeping her cool with her sense of humor intact. Sharon sees the big picture with her clients, and makes sure they focus on the necessary details to protect their interests, manage their development team members, and keep the project running on time. Sharon's experience in deal structuring, ground leasing, and development, make her a tremendous resource to her clients.
Sharon enjoys beach time, particularly evening lobster rolls in Martha's Vineyard following a day in the sun with a good book. Having grown up on her family's farm in Virginia, Sharon also loves spending time there with her family, planting and picking vegetables, and fishing in Grandpa Jack's pond.
Education
Catholic University of America Columbus School of Law (J.D., 1987)
University of Maryland (B.A. in Government and Politics, 1983)
Admissions
Maryland
District of Columbia
Honors and awards
Listed in Chambers USA as a Noted Practitioner for Real Estate (2015-present)
Listed in Best Lawyers in America for Real Estate Law (2016-present)
Named to Top Attorney List by Bethesda Magazine (2019, 2021)
Named to Top Attorney List by Washingtonian (2021)
Excellence in Leadership Award, African American Real Estate Professionals, Baltimore Chapter (2001)
Distinguished Women in Law Award, Alliance of Black Women Attorneys of Maryland (1997)
Community involvement
EduStar Performing Arts Society, Inc. (Board of Directors, 2010-present)
The Northeasterners, Inc. (2010-present), President of Baltimore Chapter (2016-2018)
Professional memberships
ICSC-International Council of Shopping Centers (Law Conference Speaker)
Commercial Real Estate Women (CREW), Baltimore Chapter (President, 1997)
University of Maryland (Visiting Lecturer on Retail Leasing) (2011-present)
The Catholic University Columbus School of Law (Visiting Lecturer on Legal Writing for Real Estate Transactions (2011-2013)
Maryland State Bar Association
Bar Association of the District of Columbia
Practice Areas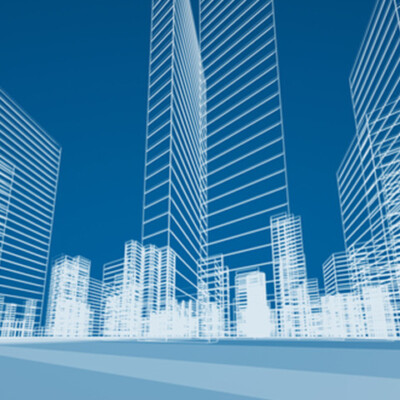 Developers, commercial property owners, and investors turn to Lerch Early's "dirt lawyers" when they need to buy, sell, lease, or develop commercial real estate in the Washington, DC metropolitan area.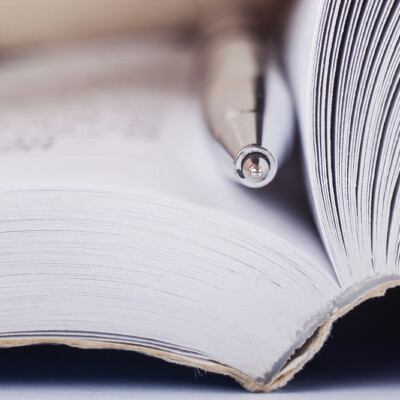 Lerch Early helps educational organizations throughout Maryland, DC, and Virginia provide great places to learn and work. We serve preschools, K-12 private schools, and public and private colleges and universities.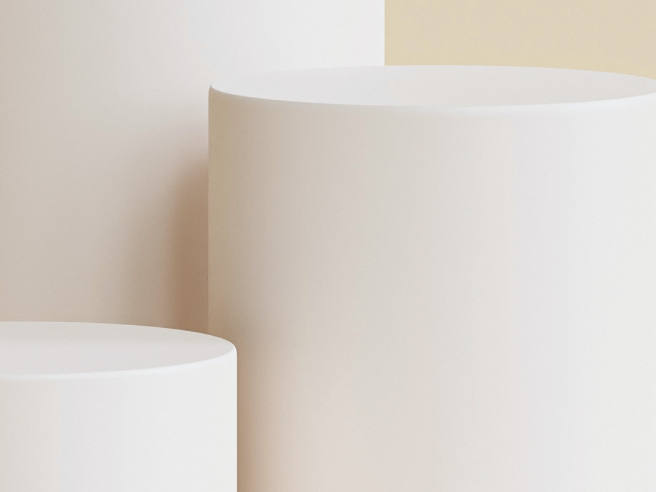 Whether you're currently operating a restaurant, planning new construction or a grand opening, buying a franchise, securing financing, evaluating or remodeling a pad site location, or investing in a new venture, Lerch Early's team of attorneys guides you through the process.
News & insights
Eight Lerch Early attorneys have been recognized by Washingtonian on its 2023 Top Attorneys lists. Divorce attorneys Erik Arena, Erin Kopelman, and Deborah Reiser; employment attorney Marc Engel, estates and …
View All Insights
Success Stories
Howard University
Challenge
Lerch Early serves as primary outside real estate counsel to Howard University.  For the past several years, the now 150 year old University has been leveraging certain of its Washington, DC real estate assets to improve the campus environment and the experience of its most valuable assets – the students, faculty and staff of the University.
Strategy
In 2016-2017, Lerch Early attorneys worked with the University's internal legal and finance teams and its outside real estate advisor, Alvarez and Marsal, to structure a unique arrangement among  Howard Dormitory Holdings 1, LLC, a wholly-owned and title-holding company of Howard University, and Howard University (collectively, the "University Parties") and Corvias Campus Living, LLC ("Corvias").  Lerch Early represented the University Parties in drafting and negotiating the concessionaire, project management and residential life agreements, entity formation agreements, construction contracts, financing documents, and other operative  agreements in connection with the transaction, as well as assisting the University Parties in addressing and resolving numerous legal and business issues associated with the transaction.
Result
The innovative 40-year partnership among the University Parties and Corvias raised $144 million, a portion of which will fund the renovation and modernization of the Howard Towers, will provide for the ongoing management of the Howard Towers and two additional residence halls, and will create, for the long-term, a sizable reserve fund for future capital expenses.
---
Elizabeth Square
Challenge
Lerch Early client Lee Development Group had owned property in downtown Silver Spring for more than 50 years that was adjacent to two aging buildings owned by a quasi-governmental housing commission.  The existing uses on all three properties needed renovation or full redevelopment.
Strategy
We led negotiations for a joint development strategy to redevelop the entire block as a quality, high-end mixed-use project, with a high percentage of affordable housing in the project. "High-end" and "affordable" usually don't go together in commercial real estate; however, this project shows they can. LDG and the Housing Opportunities Commission of Montgomery County together are developing Elizabeth Square, which will include residential housing, including expanding affordable and workforce housing with a large seniors component, along with retail, recreational, health services, and educational facilities. Seeing the opportunity, the County requested to include a new South County Regional Recreation and Aquatic Center in the base of the project.
The project will advance in stages to accommodate the transition of residents from the existing senior living property into a new affordable building with the integrated public services, allowing demolition and replacement of the existing obsolete senior building with another new modern and mixed affordable building. We created a land development agreement allowing the parties to pursue the regulatory approvals, and secured project and subdivision plans for the overall project and site plan approval for the first stage. We developed a condominium structure and air rights lease for the operation of the first new building, and to separate the ownership and operation of the County Recreation Center.
Result
Elizabeth Square gives HOC a revitalized presence in downtown Silver Spring, just blocks from the Metro, keeping seniors in their existing community in a modern, energy-efficient building supported by market rate amenities, including a new Recreation and Aquatic Center for the public in the region.
---
Starbucks
Challenge
Starbucks wished to redevelop a site in Burtonsville into a new Starbucks restaurant that would include a drive-thru. Before Starbucks retained Lerch Early, the project had become "stuck" in the review process.
Strategy
We identified key decision makers in County government and worked with County leaders of our zoning interpretation and path to approvals. This involved multiple meetings with planning staff and officials, as well as testimony before the Hearing Examiner.
Result
Starbucks received all approvals necessary to redevelop a key strategic location with the Starbucks required amenities.
Representative Matters
Serves as lead outside real estate counsel for Howard University on more than 30 matters related to the University's monetization of its real estate assets to further its academic mission. Transactions include taking a deal from the RFQ or RFP process through developer selection, and negotiation of all documents on behalf of the University, including capitalized ground leases, concession agreements, taxable bond documents, tax exempt bond financing documents, office and retail leases, and reciprocal easement agreements.
Serves as transactions counsel for family-owned companies who are long-term holders of real estate, including preparation and negotiation of public-private partnership agreements, purchase and sale agreements, office and retail leases, development agreement, reciprocal easement agreements, and providing general advice related to the development of new properties or the redevelopment of existing properties in the company's portfolios.
Serve as transactions counsel for Lee Development Group in the development of Elizabeth Square, a public-private partnership between LDG and the Montgomery County Housing Opportunities Commission. The mixed-use project in Silver Spring will include retail and residential housing, including affordable senior units, and a state of the art County recreation center. http://www.leedg.com/property/elizabeth-square
Serve as transactions counsel for The Tower Companies in the redevelopment of The Blairs, a historic community reinventing itself to include 2,800 high-rise apartments and 450,000 SF of new mixed-use commercial space, all within a short walk of Metro. http://www.sasaki.com/project/306/the-blairs
Serve as transactions counsel for United Therapeutics in the creation and expansion of its world headquarters campus in downtown Silver Spring. http://www.bethesdamagazine.com/Bethesda-Beat/2015/Company-Hopes-to-Begin-Demolition-of-Silver-Spring-Parking-Garage-This-Fall
Disclaimer: Each case is different and past results do not guarantee similar results in future matters.