Overview
Real estate and commercial lending attorney Arnie Spevack helps real estate developers and property owners, lenders, businesses, and individuals negotiate and close deals and resolve real estate disputes throughout the greater Washington, DC area.
Clients come to Arnie, aka "The Dealmaker," when they have an opportunity or a problem with acquisition, development, operation, or management of office, retail, or residential real estate projects. He assists clients in undertaking due diligence, negotiating purchase and sales agreements for land and buildings as well as related contracts, negotiating leasing arrangements, structuring tax free exchanges and resolving disputes through mediation and in the courts. In addition, he helps clients resolve disputes involving high-end residential properties – be it a contract dispute, an adverse possession title claim or dealing with a construction contract. His focus is on helping the client formulate a cost-effective plan of action to achieve what they want.
In commercial finance transactions, Arnie helps local and national banks and borrowers with every stage of the transaction – handling complex negotiations, structuring and obtaining financing, drafting and negotiating loan documents, working out loans, and recovering assets from delinquent borrowers. He also is experienced in SBA SBA 7(a), SBAExpress, and SBA 504 lending.
Arnie enjoys spending time in Martha's Vineyard with his wife, whom he met when a client introduced them.
Education
University of Miami School of Law (J.D., 1974)
The Johns Hopkins University (B.A. in Social and Behavioral Science, 1971)
Admissions
California
District of Columbia
Maryland
New York
Honors and awards
Listed in Best Lawyers in America, Real Estate Law (2020-present)
Ranked AV Preeminent by Martindale-Hubbell Peer Review Ratings
Received Jewish Foundation for Group Home's "Rock the Law" Award (2008)
Community involvement
Johns Hopkins University Alumni Council
Luxmanor Citizens Association (past President)
Spring Valley West Homes Corporation (Board of Directors)
Hebrew Home (Board of Directors, Long Range Planning Committee)
Professional memberships
Maryland State Bar Association
District of Columbia Bar Association
New York State Bar Association
California State Bar Association
National Association of Government Guaranteed Lenders
Practice Areas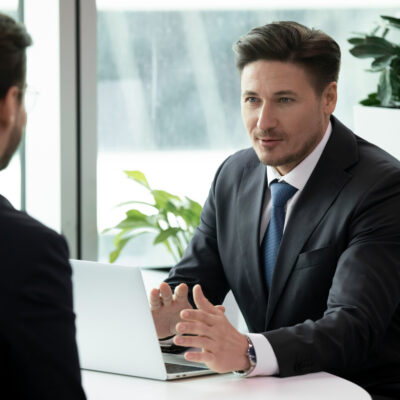 Lerch Early lending lawyers help national, regional, and community banks, credit unions, and SBA lenders in the Washington, DC area and elsewhere close loans on terms that leave both banks and borrowers happy with their transactions.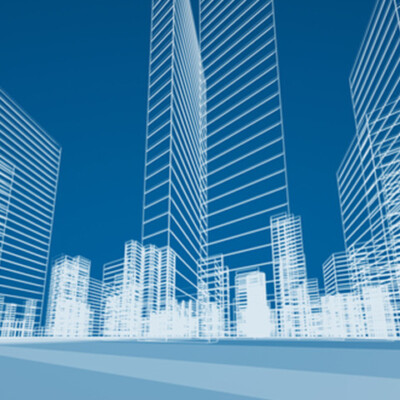 Developers, commercial property owners, and investors turn to Lerch Early's "dirt lawyers" when they need to buy, sell, lease, or develop commercial real estate in the Washington, DC metropolitan area. 
News & insights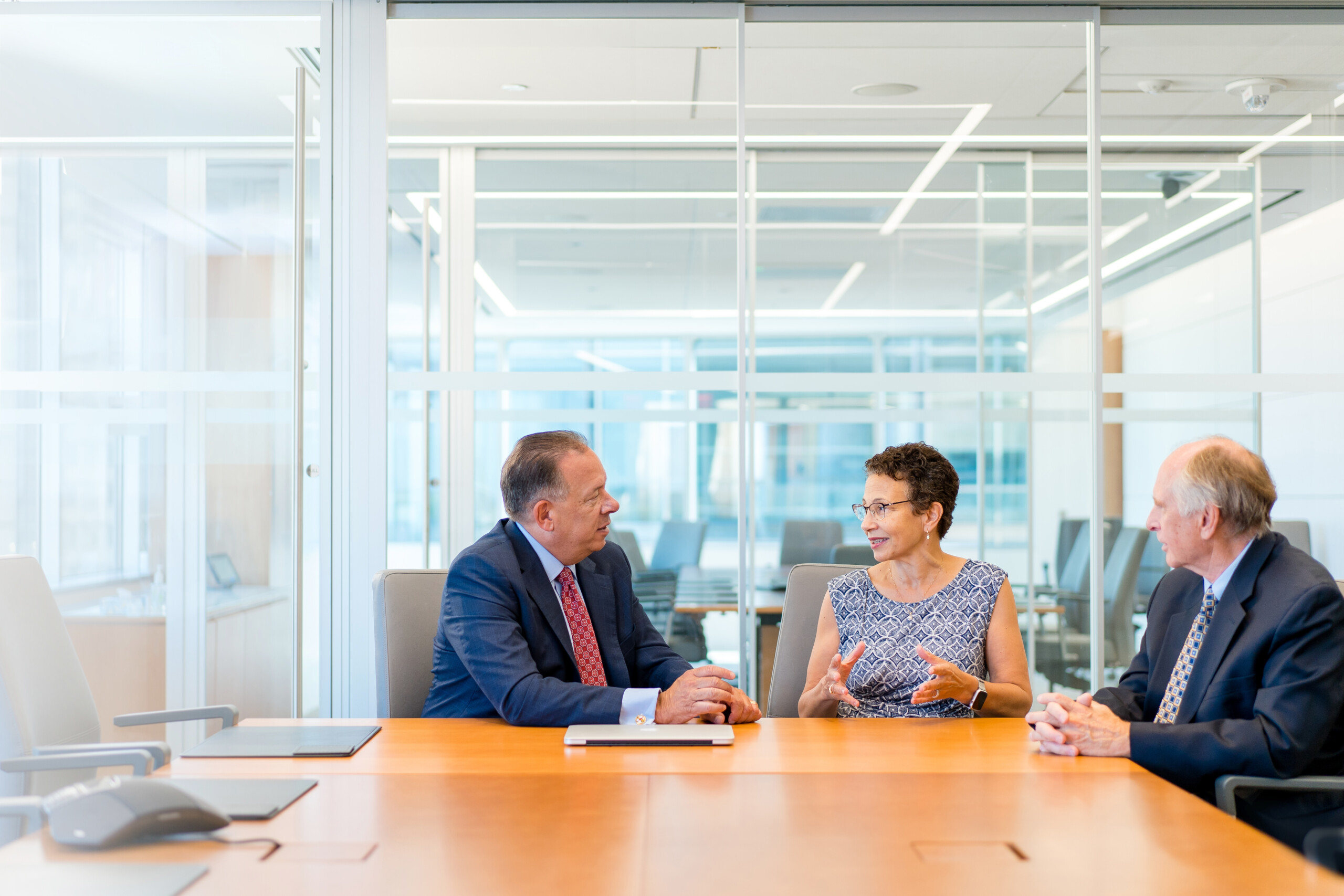 Multiple lawyers from several Lerch, Early & Brewer practices recently were selected by their peers for inclusion in The Best Lawyers in America® 2023. Four Lerch Early attorneys have been named to the Ones …
View All Insights
Representative Matters
Assisted the principals of Wholistic Services, Inc. in negotiations to acquire and construct a new office building in the District of Columbia from the ground up that was originally intended to be the client's new offices. This included negotiating for the acquisition of the land, the acquisition and development loan, and the construction contract, as well as closing the acquisition, financing and construction transactions. As the construction of the building neared completion, the District of Columbia government became interested in leasing the entire building for an agency. Assisted in the negotiations to lease the property on very favorable terms for our client, helped the client locate a new lender, and ultimately assisted in negotiating and closing the new loan and negotiating the construction contract for the tenant build-out to satisfy the agency's needs. The negotiations with the DC government and the contractor proved to be extraordinarily complicated because of the District of Columbia Department of General Services lease requirements and the need to retrofit the building to accommodate the District agency's specifications. The District of Columbia is now a rent-paying tenant.
Represented a national bank in closing a loan to a government contractor with offices in the Maryland suburbs. Ultimately, with Arnie's assistance, the lender negotiated a series of loan modifications to the loan documents.
Represented a national bank in closing a series of SBA 504 loans to a Virginia-based retailer of gardening and light construction vehicles.
Represented community and national banks and non-bank lenders in structuring, closing, servicing, and working out SBA guaranteed loans.
Represented a regional bank in closing a participated loan transaction with a property owner to refinance a regional shopping center located in suburban Baltimore.
Represented a community bank in a real estate and construction loan to a Maryland business, including reviewing the credit approval memorandum; negotiating the commitment letter, lease subordination and intercreditor agreements, loan documents, SNDAs, and tenant estoppels; reviewing underwriting submittals, promissory note and organizational amendments; and following up on post-closing items.
Representing national banks in working out loans to government contractors.
Represented a significant number of clients in resolving adverse possession title disputes in the District of Columbia and suburban Maryland.
Represented a national solar power provider in acquiring a Maryland solar power generating facility and in dealing with local real estate matters.
Represented a client in negotiating the lease of a high-end suburban property to members of a European royal family. Ultimately, after the "royal" tenant defaulted under the lease, negotiated a resolution of the dispute with the tenant's employer which had guaranteed the lease.
Represented a foreign government in negotiation of the resolution of a dispute concerning the ambassador's residence with the embassy's landlord.
Assisted a client in rescinding a contract to purchase a unit in a new Maryland condominium project. With a Lerch Early partner in the community associations practice group, prepared a demand to the developer and negotiated with the developer. The ultimate resolute was that the client was able to rescind the contract and receive the return of her several hundred thousand dollar deposit.
Helped homeowners of a Montgomery County property resolve a construction defect dispute, assisting them in developing their construction defect claim and in protracted negotiations with the homebuilder, working with the client's technical consultant and the builder's team to come to an agreement, and ensuring that the builder completed all the required remedial work, thereby avoiding the need to litigate the dispute. They wrote, "We are relieved that our home is now whole and we can begin to enjoy living in it. It was a wonderful feeling to know that you had our back on our home issues as well as any other legal question that cropped up. We are truly appreciative for everything you have done for us!"
Disclaimer: Each case is different and past results do not guarantee similar results in future matters.