Overview
Brad McCullough is a commercial and business litigator and appellate attorney who represents businesses and individuals in a wide variety of cases in federal and state trial and appellate courts, as well as before arbitration panels and in mediation proceedings. As an appellate counsel, he also handles appeals in family law and criminal cases.
Brad approaches every case in a thorough, thoughtful manner and lives by a simple motto: "Assume nothing. Preparation wins." His clients appreciate his thoughtful yet tenacious dedication to their cases. In fact, one client introduced him as "one of the lawyers who saved my company."
In addition, he has completed extensive training as a mediator, and has been approved for appointment as a court-appointed mediator in the Circuit Courts throughout the state. Brad is a frequent lecturer at many seminars and continuing legal education sessions, including seminars sponsored by the National Institute for Trial Advocacy, Georgetown University Law Center, the Maryland State Bar Association, Clear Law Institute, Bar Association of Montgomery County, and Lorman Education Services.
Brad and his wife are proud parents of two adult sons. Brad enjoys running, reading, and traveling. He also enjoys following the Washington Nationals, Maryland Terrapins, Penn State Nittany Lions, and Manchester United.
Education
University of Baltimore School of Law (J.D., 1983)
McDaniel College (formerly Western Maryland College) (B.A. in Political Science, cum laude, 1980)
Admissions
Maryland
U.S. District Court, District of Maryland
U.S. Court of Appeals, 4th Circuit
U.S. Court of Appeals, 11th Circuit
U.S. Court of Appeals, District of Columbia Circuit
Clerkships
Court of Special Appeals of Maryland (Judge Theodore G. Bloom)
Honors and awards
Named to Top Attorney List by Bethesda Magazine (2019, 2021)
Listed in Chambers USA in Litigation: General Commercial (2015-2017)
Listed in Best Lawyers in America, Appellate Practice and Commercial Litigation (2013-present)
Listed in Super Lawyers Maryland, Business Litigation (2011-present)
Listed in Super Lawyers Washington, DC, Business Litigation (2011-present)
Listed in Premier Appellate Lawyers (2021)
Listed in America's Top 100 Bet-the-Company Litigators (2021)
Received InterFaith Works' Humanitarian of the Year Award (2011)
Ranked AV Preeminent by Martindale-Hubbell Peer Review Ratings
Received Daily Record's Leadership in Law Award (2010)
Named "Bar Leader" by Montgomery County Bar Foundation
Community involvement
Lawyers' Campaign Against Hunger (Executive Committee, 2013-2018)
InterFaith Works (Board Chair 2008-2010, 1995-1999, Board of Directors 2020-present, 2003-2010, 1994-1999)
Committee for Montgomery (Board of Directors 1997-1999)
Montgomery County Police Foundation (Board of Directors 1998)
Conflict Resolution Center of Montgomery County (Vice President 2012, Board of Directors 2011-2013)
St. James Episcopal Church Vestry (2020-present)
Professional memberships
Maryland State Bar Association (Ethics Committee, 2015-present; Section of Litigation Section Council, 2013-present, Litigation Section Vice Chair, 2021-present, Treasurer, 2020-2021; Appellate Practice Committee, 2008-present, Co-Chair 2017-present)
Bar Association of Montgomery County, Maryland (Ethics Committee, 2013-present; Legislation Committee Co-Chair, 2016-present; Commercial Litigation Section Co-Chair, 2006-2014, Federal Practice Section Co-Chair, 2001-2006)
American Bar Association (Litigation Section: Business Torts Litigation, Commercial and Business Litigation and Pretrial Practice and Discovery Committees; Dispute Resolution Section: Mediation Committee; Dispositive Motions Subcommittee of the Pretrial Practice Committee Co-Chair, 2009-2011)
Practice Areas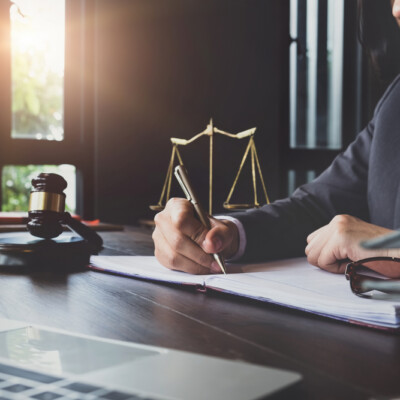 Lerch Early's litigation team helps businesses, including nonprofits, and individuals resolve disputes throughout the Washington, DC metropolitan area.
News & insights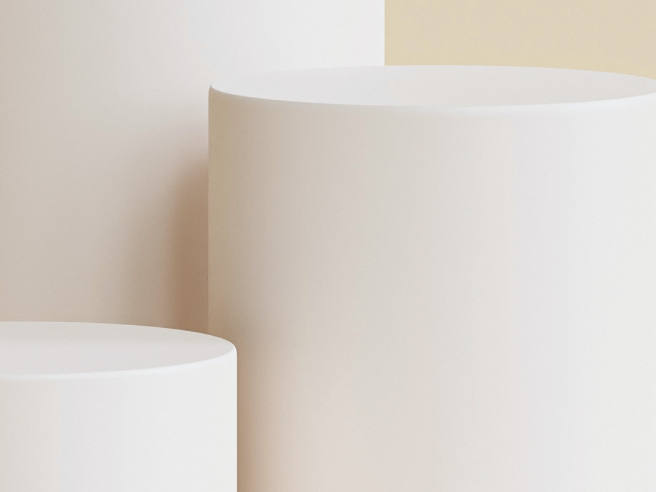 Last fall, I wrote a post asking if a haircut could support a jury instruction regarding destruction or concealment of evidence. (October 25, 2021, "When can a haircut amount to …
View All Insights
Representation Matters
As appellate counsel, obtained certiorari in the Maryland Court of Appeals in a criminal case where a motion for new trial, based on an erroneous jury instruction, had been denied. The Court of Appeals ruled in our favor, reversing the conviction and ordering a new trial.
As part of a litigation team, successfully represented a healthcare system and hospital at both trial and on appeal, obtaining a declaratory judgment for our clients and defeating a multi-million dollar damage claim sought against them.
Successfully defended two NBA players and a sports agent in breach of contract litigation, gaining dismissal of the case based on a lack of personal jurisdiction.
In a "bet your company" case based on a purported non-compete provision arising from the sale of a company, developed a winning affirmative defense theory, and with other Lerch, Early lawyers, obtained a judgment for the defense – a result that was affirmed on appeal.
Relying on the "business judgment rule," successfully defended decisions made by a community association, twice prevailing in the appellate court and then enforcing the association's decision in the trial court.
Defeated an attack on a developer's rezoning and development plan, prevailing both on the administrative appeal before the trial court and again before the appellate court.
Obtained a favorable settlement of third-party claims against the seller of an apartment complex in a multi-million dollar claim arising from the sale of that apartment complex.
Representing prison inmate on a pro bono basis, obtained post-conviction relief for that inmate, vacating his thirty-five year old conviction and ultimately leading to his release after thirty-six years of incarceration. After he was charged with violations of probation and re-sentenced to an additional ten years, we successfully represented him before the Court of Appeals and Court of Special Appeals, obtaining a new hearing for him.
Successfully represented community association before the Court of Appeals, obtaining important clarification of the "ultra vires" defense.
Disclaimer: Each case is different and past results do not guarantee similar results in future matters.