Overview
Marc Engel is an employment attorney committed to proactively helping for profit and nonprofit employers minimize the risk of employment claims; establish sound and effective employment documents and policies, and resolve local, state, and federal workplace disputes throughout the Washington, DC area.
Marc anticipates employee issues before they become employer problems, with a fanatical commitment to client service, which includes keeping his clients abreast of the latest legal and regulatory developments. He shares his best practices and up-to-date strategies for addressing emerging employment issues. Applying over 30 years of wide ranging litigation and counseling experience, he firmly believes an ounce of prevention is worth a pound of cure, and advises in-house counsel, business owners and executives, human resources professionals, and managers on a myriad of employment issues, including federal and state wage and hour laws, the Americans with Disabilities Act, the Family and Medical Leave Act, and anti-discrimination and harassment regulations.
From explaining the importance of asking good questions during the hiring process, to drafting comprehensive employment documents that take into account judicial decisions and time-tested best practices, to treating employees with respect even if needing to terminate them, Marc provides practical and wholistic advice to employers in a variety of industries. These include real estate management, non-profits and trade associations, professional services, technology, and health care.
Marc's insights allow management to improve hiring decisions and retention rates; identify and resolve personnel issues sooner; make the best use of human resources; and focus on their core business. As one client said, "Marc has helped us with employee terminations, unemployment appeals, and personal coaching on how to handle such matters. He also made himself available to us (even when he was on vacation) and always gotten back to us quickly with answers to our questions. Having him as our counsel has really put our minds at ease."
When conflicts arise, Marc represents clients in state and federal courts, before administrative agencies and various arbitration panels, and in mediation proceedings. He has managed all aspects of litigation, including pre-trial and trial work, appeals, and settlements.
Marc is a sought after and engaging speaker on employment issues and litigation avoidance strategies, and routinely conducts workshops for clients on a myriad of employment issues. Marc created the Employment Alliance Group (EAG) to create a value added, no cost forum for educating HR professionals, business owners, and business advisors. He features recognized experts at EAG meetings to share practical strategies and advice on employment and business issues.
When he is not helping clients, Marc enjoys spending time with his wife, their daughter, and friends; traveling, reading about what makes people tick, and working out. One of his favorite books is Dr. Alan Gregerman's The Necessity of Strangers.
Education
Columbia Law School (J.D., 1985; Human Rights Law Review)
University of Maryland (B.A. in Government and Politics, magna cum laude, 1982; Phi Beta Kappa, Omicron Delta Kappa )
Admissions
District of Columbia
Maryland
Honors and awards
Recognized in Chambers USA, Labor & Employment (2020-present)
AV Preeminent Judicial Edition
Listed in Best Lawyers in America, Labor and Employment, Employment Law – Management (2018-present)
Listed in Super Lawyers Maryland, Employment & Labor (2017-present)
Listed in Super Lawyers Washington, DC, Employment & Labor (2017-present)
Named to Top Attorney List by Bethesda Magazine (2019)
Recognized by Martindale-Hubbell as a Top Rated Lawyer in Labor and Employment Law (2015)
Ranked AV Preeminent by Martindale-Hubbell Peer and Judicial Review Ratings
Recognized by The Wall Street Journal in Legal Leaders Washington, DC and Baltimore's Top Rated Lawyers (2015)
Listed in Washingtonian Magazine Top Lawyers for Employment Law (2011)
Named to SmartCEO's "Greater Washington Legal Elite" (2006)
Professional memberships
Maryland State Bar Association
District of Columbia Bar Association
Bar Association of Montgomery County, Maryland
Greater Bethesda Chamber of Commerce Executive Committee (Counsel to the Board 2016-present)
Practice Areas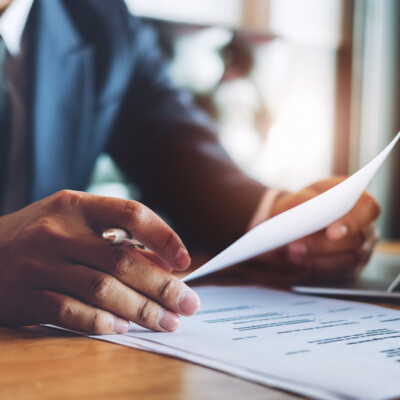 Lerch Early helps employers throughout the Washington, DC metropolitan area and beyond prevent and defend against workplace claims. Working with our attorneys is like extending the human resources department without hiring additional people.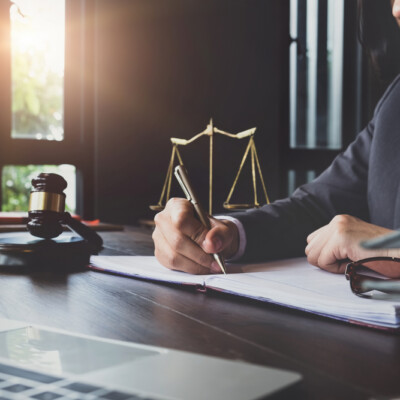 Lerch Early's litigation team helps businesses, including nonprofits, and individuals resolve disputes throughout the Washington, DC metropolitan area.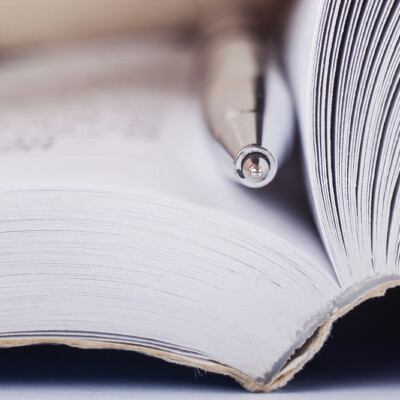 Lerch Early helps educational organizations throughout Maryland, DC, and Virginia provide great places to learn and work. We serve preschools, K-12 private schools, and public and private colleges and universities.
News & insights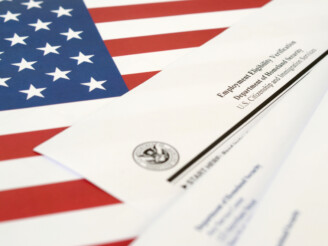 As of November 1, 2023, employers are required to use the revised Form I-9 Employment Eligibility Verification form. This form includes a reference to an August 1, 2023 edition date.  Importantly, …
View All Insights
Representative Matters
Prevailed before the DC Office of Human Rights which issued a finding of no probable cause regarding allegations of national origin discrimination made by a former employee of the client. The complicated matter involved marshalling numerous documents (including training materials, regulatory directives, and business and employment policies) and analyzing written communications between personnel to establish that the decision to terminate the employee was justified for legitimate business reasons solely related to quality of care issues, and unrelated to allegations that national origin played a factor in the decision.
Resolved dispute on behalf of a large local professional services firm involving allegations of intentional damage to a business relationship. Settled prior to trial with financial terms that were significantly more favorable than what the client expected, and in a manner that allowed the various parties to maintain professional relationships.
Defended a health care client against a patient complaint to the Maryland medical licensing board, which found the claim to be without merit.
Favorably settled a very challenging, multi-faceted overtime case brought by three disgruntled employees.
Reviewed in excess of 80 separate job descriptions for a large tech company in connection with pending amendments to the Fair Labor Standards Act. Involved understanding many highly technical positions and determining whether the positions fell within one or more recognized exemptions to the overtime requirements, including providing the client with a list of suggested talking points for explaining to employees whose status as exempt or non-exempt might be changing, and strategies for properly managing the intertwined business, legal, and morale issues associated with the process.
Trained managers on overtime rules, including how to avoid "off-the-clock" claims.
Trained managers on understanding and preventing discrimination and retaliation claims.
Disclaimer: Each case is different and past results do not guarantee similar results in future matters.