Overview
Stuart brings the ability to see all angles of a case to his white-collar criminal defense, civil litigation, and appellate work. He represents businesses and individuals facing criminal investigation and prosecution or civil enforcement action by federal and state authorities in Maryland and around the country.
Stuart's mantra is "Speak and write plain English and always understand your opponent's – and the judge's – view of the case." His experience with more than 40 felony jury trials benefits his clients: businesses, corporate officers and employees, and other individuals involved in white-collar criminal investigations and prosecutions, civil litigation, and administrative proceedings.
Because of Stuart's long experience, he also has represented businesses and individuals who are victims of economic crime in their interactions with law enforcement agencies and prosecutors.
Stuart also represents businesses and individuals in civil matters, including ERISA litigation defense, breaches of contract, indemnification and warranty litigation, and the Foreign Corrupt Practices Act. He has also represented both companies and relators in whistleblower claims brought under the False Claims Act.
Stuart has briefed and argued many cases before the 4th Circuit and filed briefs in other appellate courts, including a successful petition for writ of certiorari in the United States Supreme Court and briefs in many federal courts of appeal. He edited and approved dozens of 4th Circuit briefs while serving as a supervisor at the U.S. Attorney's Office in Greenbelt.
Stuart joined Lerch Early after a 28-year career with the U.S. Department of Justice and several years at a premier boutique litigation firm in Washington, DC.
Stuart and his wife Ellen, a geoscientist, are enthusiastic travelers who have visited dozens of countries and virtually every state. Before his knees gave out, Stuart ran marathons–including the Montgomery County Marathon in the Parks and the Marine Corps Marathon–and he now hikes the C&O Canal and the neighborhoods of Bethesda with his wife and their dogs. Stuart and his wife also enjoy scouring the Maryland and Virginia suburbs for the best international grocery stores and undiscovered ethnic restaurants.
Earlier in life, he backpacked around the world and bicycled through northern California, the Pacific Northwest, and France. Stuart also enjoys music and theater and reading history, biographies, and periodicals. He obsessively follows the Nationals and Capitals.
Education
Harvard Law School (J.D., cum laude, 1983)
Cornell University (B.A. in History, distinction in all subjects, 1979)
Admissions
District of Columbia
Maryland
New York
United States Courts of Appeals for the 4th, 6th, 11th
United States District Courts for the District of Maryland, District of Columbia, and Southern and Eastern Districts of New York
United States Supreme Court
Honors and awards
Listed in Best Lawyers in America, Appellate Practice, Criminal Defense: General Practice, and Criminal Defense: White-Collar (2022)
Named to Top Attorney List by Bethesda Magazine (2019, 2021)
Director's Award for Distinguished Service as an Assistant United States Attorney (2009, 2006)
Gary P. Jordan Award (2009, presented to an AUSA for exemplary performance demonstrating the highest traditions of the office: integrity, ingenuity, dedication to public service, and fairness)
Barnet D. (Barney) Skolnik Award (2008, presented to one or more AUSAs who demonstrate outstanding professionalism, determination, and creativity in a case of unusual public significance)
U.S. Department of Health and Human Services Inspector General's Integrity Award (2003)
Community involvement
Board of Governors, Federal Bar Association, Maryland Chapter
Simon E. Sobeloff Jewish Law Society
Wood Acres Civic Association
Cornell Daily Sun Alumni Association
Professional memberships
American Bar Association
Federal Bar Association
Maryland State Bar Association
Edward Bennett Williams Inn of Court (Master)
News & insights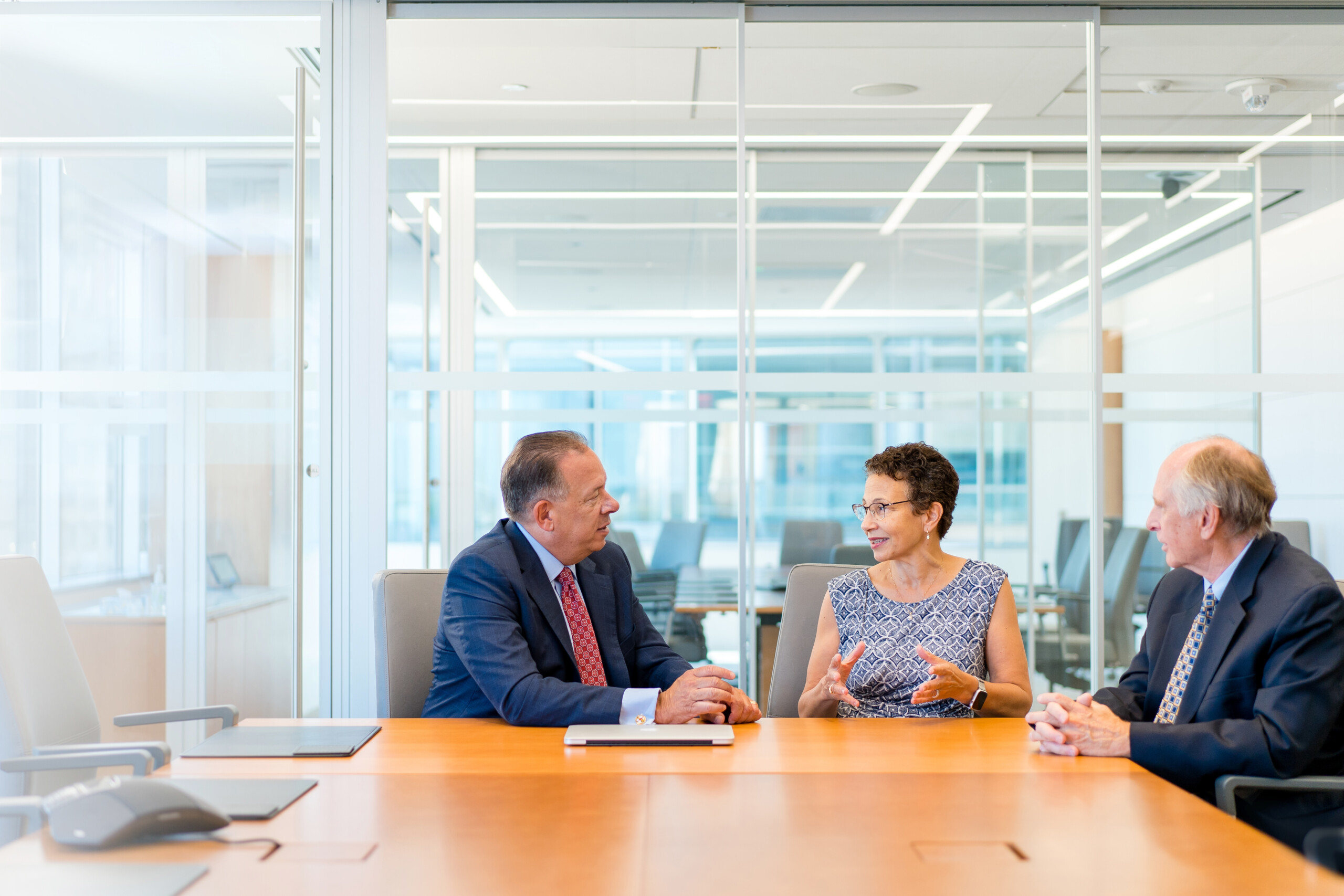 Bethesda Magazine surveyed more than 1,700 attorneys who practice in Montgomery County asking them to name the attorneys they would recommend in 29 practice areas. Twenty-five Lerch Early attorneys were …
View All Insights
Representation Matters
White Collar
Won dismissal of federal court indictment alleging violation of Major Fraud Act by government contractor
Persuaded government to resolve indicted bank fraud and money laundering case with deferred prosecution agreement
Represented corporations and corporate executives in U.S. Department of Justice price fixing investigations
Represented chief information officer of non-profit organization in DOJ wire fraud prosecution
Represented health care provider in bank fraud and money laundering prosecution
Represented treasurer of legislative campaign committee in DOJ wire fraud prosecution
Represented former federal government background investigator in DOJ wire fraud prosecution
Represented former investment bank executive in DOJ fraud and money laundering investigation
Represented former CEO of independent drilling company in DOJ securities fraud investigation
Represented current and former federal, state, and corporate officials in DOJ public corruption and conflict of interest investigations
Represented employees of medical device manufacturer in DOJ investigation of "off label marketing" violations of Food, Drug and Cosmetics Act
Represented former executives of information technology companies in Securities and Exchange Commission enforcement litigation and investigations
Represented corporate victim of embezzlement scheme during investigation, conviction, and sentencing of corporate executive
Represented defendants in federal court motions for compassionate release under First Step Act
Civil and Administrative Proceedings
Won partial dismissal of antitrust class-action lawsuit in Southern District of Texas
Represented educator in breach of contract litigation against publisher
Represented state college system in successful Eleventh Amendment immunity defense of breach of contract claims in District of Columbia
Represented distributors of personal protective equipment and ethnic foods in breach of contract actions against suppliers in Eastern District of New York
Represented government contractor in contact, tort, fraud, and conspiracy litigation against counterparty and third parties in Eastern District of Virginia
Represented former corporate executive in litigation against Securities and Exchange Commission in District of Maryland that included novel issue regarding scope of privilege claims related to investigations by Public Company Accounting Oversight Board
Represented U.K.-based creator of educational products in breach of contract and tort litigation
Represented health care professionals in hospital privileges and disciplinary proceedings
Represented whistleblowers and defendants in False Claims Act litigation
Represented dental implant manufacturer in patent and trademark litigation
Represented software manufacturer in contract, quasi-contract, indemnification, and warranty litigation
Appellate
Won 6th Circuit Court of Appeals reversal of bank fraud conviction of real estate developer
Drafted petition for writ of certiorari granted by the U.S. Supreme Court, in False Claims Act case
Represented law enforcement officer in appeal of RICO and Hobbs Act convictions to 4th Circuit Court of Appeals
Represented former U.S. Army Colonel in appeal of sentencing ruling to 11th Circuit Court of Appeals
Represented indigent Baltimore residents in appeals of RICO and conspiracy convictions
Disclaimer: Each case is different and past results do not guarantee similar results in future matters.