Building permits
After obtaining approval of the necessary entitlements for a project, clients continue to rely on Lerch Early land use attorneys to help them navigate the myriad of "post-approval" agreements, conditions, and permits required before construction can commence.
This often includes advocating on behalf of clients to ensure the appropriate taxes and fees are assessed and that all applicable credits and exemptions are accounted for (e.g., development impact taxes); pursuing building code modifications; and obtaining favorable code interpretations. Lerch Early land use attorneys work closely with project engineers, architects, and other consultants, as well as applicable government agencies, to ensure the necessary approvals and permits are obtained in a timely manner to keep the project on-schedule.
Success Stories
Clarksburg Premium Outlets
Challenge
A consortium of businesses wished to transform plans for a hospital and medical offices on a 68-acre portion of the Cabin Branch mixed use community in Clarksburg to a 450,000 square foot outlet. The project faced intense resistance from a competing outlet operator, which vigorously opposed the zoning change because they wanted to build a competing center just across the highway. We represented Simon Properties, one of the largest retail property owners/developers in the world.
Strategy
Serving as lead land use counsel, we demonstrated to planning and government officials that this was an important economic opportunity for Montgomery County and Clarksburg. The retail center would bring 1,800 new jobs, and, unusual for an outlet center, would include activity and performance spaces and complete pedestrian and bicycle trails connected to local parks and communities. Issues included revisions to the development plan, securing site plan approvals, road widening, electric power substation issues and the water quality protection.
Result
Ultimately, the project was designated as a Strategic Economic Development Project by the County Executive. We secured all approvals for the first phase of the project, and Clarksburg Premium Outlets opened in 2016.
---
Starbucks
Challenge
Starbucks wished to redevelop a site in Burtonsville into a new Starbucks restaurant that would include a drive-thru. Before Starbucks retained Lerch Early, the project had become "stuck" in the review process.
Strategy
We identified key decision makers in County government and worked with County leaders of our zoning interpretation and path to approvals. This involved multiple meetings with planning staff and officials, as well as testimony before the Hearing Examiner.
Result
Starbucks received all approvals necessary to redevelop a key strategic location with the Starbucks required amenities.
---
Elizabeth Square
Challenge
Lerch Early client Lee Development Group had owned property in downtown Silver Spring for more than 50 years that was adjacent to two aging buildings owned by a quasi-governmental housing commission.  The existing uses on all three properties needed renovation or full redevelopment.
Strategy
We led negotiations for a joint development strategy to redevelop the entire block as a quality, high-end mixed-use project, with a high percentage of affordable housing in the project. "High-end" and "affordable" usually don't go together in commercial real estate; however, this project shows they can. LDG and the Housing Opportunities Commission of Montgomery County together are developing Elizabeth Square, which will include residential housing, including expanding affordable and workforce housing with a large seniors component, along with retail, recreational, health services, and educational facilities. Seeing the opportunity, the County requested to include a new South County Regional Recreation and Aquatic Center in the base of the project.
The project will advance in stages to accommodate the transition of residents from the existing senior living property into a new affordable building with the integrated public services, allowing demolition and replacement of the existing obsolete senior building with another new modern and mixed affordable building. We created a land development agreement allowing the parties to pursue the regulatory approvals, and secured project and subdivision plans for the overall project and site plan approval for the first stage. We developed a condominium structure and air rights lease for the operation of the first new building, and to separate the ownership and operation of the County Recreation Center.
Result
Elizabeth Square gives HOC a revitalized presence in downtown Silver Spring, just blocks from the Metro, keeping seniors in their existing community in a modern, energy-efficient building supported by market rate amenities, including a new Recreation and Aquatic Center for the public in the region.
---
Wisconsin Place
Challenge
New England Development had a vision of transforming the site of a Hecht's department store with a sea of surface parking located in the epicenter of Friendship Heights directly above the Metro into one of the first truly mixed-used, transit-oriented developments in Montgomery County. The County was revising the Friendship Heights Sector Plan, and many of the communities surrounding the property were circling the wagons to limit development.
Strategy
New England Development, together with our firm and the May Department Stores Company, adopted an approach radically different from the traditional developer vs NIMBYs wars typifying development at that time. We worked closely with the various major property owners and the Village of Friendship Heights to arrive at a common, integrated proposal for the Friendship Heights Sector Plan that considered the neighborhood as a whole. We then worked closely with planning and government staff and officials through the County Council's adoption of the Sector Plan. Once the Council adopted the plan, we immediately engaged with the entire Friendship Heights community to create a development proposal that garnered community support rather than opposition. Through many meetings with community leaders, we listened to concerns and desires. For example, a hot ticket item was keeping a sense of community and the need for a recreation center. As a result, through hard work and design efforts, we incorporated a County community center into the project. This effort established significant credibility and good will.
Result
This importance of creating consensus led to an unheard-of level of trust and support between the community and developers. Planning Board members publicly touted this project as a model of successful community outreach. New England Development, Boston Properties, and Archstone secured approvals for Wisconsin Place, which today is a million-plus square foot thriving mixed-use community, featuring more than 300,000 square feet of retail, including a Bloomingdale's Department Store, office space leased to Microsoft, a 24,000 square foot County community center, and 432 apartments for those who wish to live, work, shop, and dine in a vibrant neighborhood atop the Metro. Since the initial approvals, we have received approval for a number of modifications and amendments, using the same model of a holistic approach coupled with community outreach to attain successful outcomes.
Insights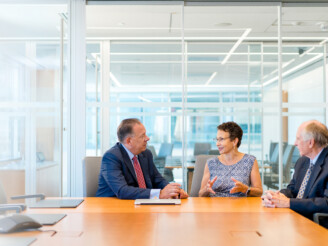 Bethesda Magazine surveyed more than 1,900 attorneys who practice in Montgomery County asking them to name the attorneys they would recommend in 27 practice areas. Sixteen Lerch Early attorneys were …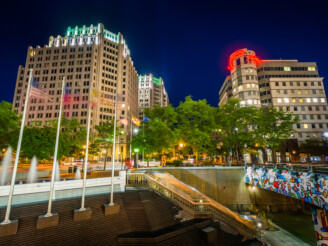 With the adoption of the Bethesda Downtown Plan in 2017, the County Council implemented a hard cap on development, with the total gross floor area not to exceed 32.4 million …
Events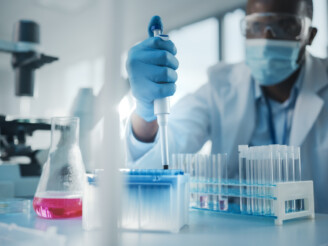 On October 22, our panel discussed growth opportunities in the County, where owners and developers should be focusing lab growth, and what it will take to rise to the level …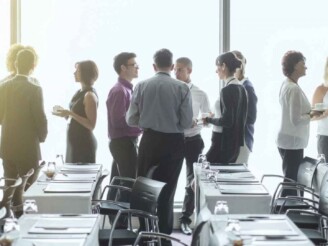 On Friday, October 9, several of the top minds in real estate engaged in an enlightening conversation about the past, present, and future of the local housing market. You can find …