Overview
Land use and zoning attorney Bill Kominers navigates governmental processes to help companies achieve the best use of their properties in Maryland and the District of Columbia.
Bill's idea of light reading on the weekend is scouring the footnotes of proposed new zoning codes. He is creative in using his exacting knowledge of land use law to shepherd developer and corporate clients through the approval process, crafting zoning solutions akin to selecting the correct rocks to traverse a stream. Trained as an architect, Bill visualizes projects from blueprints to building. He communicates with planners and designers in their own language, translating detail into design with good-natured humor. Legal guide Chambers USA notes: "Clients praise [Bill] for having 'a business sense that embraces collaboration.'"
For more than 35 years, Bill has represented developers and businesses before administrative agencies, legislative bodies, and courts in proceedings involving rezonings, master plan amendments, subdivisions, adequate public facilities examinations, site plan reviews, special exceptions, variances, and building and occupancy permits. He has particular skill guiding large-scale mixed-use developments through the full range of planning, zoning, and regulatory processes.
Bill also represents large office and industrial parks in general land use and legislative matters, including redevelopment, master planning, text amendments, and zoning and regulatory approvals. He has extensive experience with urban development projects, especially using optional zoning tools for increased densities and negotiation of design and amenities in the regulatory process. He has managed these projects in the central business districts of Bethesda, Silver Spring, Friendship Heights, and the City of Rockville.
When he's not perusing zoning code, Montgomery County native Bill enjoys studying military history and playing bridge with a group of fellow Walt Whitman High School alums.
Education
The George Washington University Law School (J.D., with honors, 1977)
Rensselaer Polytechnic Institute (B. Architecture, 1974)
Rensselaer Polytechnic Institute (B.S. in Building Science, 1973, Tau Beta Pi)
Admissions
District of Columbia
Maryland
U.S. District Court, District of Maryland
U.S. District Court, District of Columbia
U.S. Court of Appeals, 4th Circuit
U.S. Court of Appeals, District of Columbia Circuit
U.S. Supreme Court
Honors and awards
Listed in Chambers USA Real Estate: Land Use (2008-present)
Listed in Best Lawyers in America for Land Use & Zoning Law (2007-present)
Listed in Best Lawyers in America for Real Estate Law (2008-present)
Listed in Super Lawyers Maryland (2007-2016)
Listed in Super Lawyers Washington, DC (2007-2016)
Listed in Super Lawyers Business Edition (2012- present)
Listed in Super Lawyers Corporate Counsel Edition (2009)
Ranked AV Preeminent by Martindale-Hubbell Peer Review Ratings
Maryland Building Industry Association Montgomery County Chapter "Member of the Year" (2018)
Greater Silver Spring Chamber of Commerce "Silver Star" Chair's Award (2017, 2016)
Maryland Building Industry Association (MBIA, formerly MNCBIA) "Outstanding Service to the Building Industry" (2012)
Greater Silver Spring Chamber of Commerce Business Appreciation Award (2009)
Maryland Building Industry Association (MBIA, formerly MNCBIA) Joseph C. Rodgers, Sr. Memorial Award (MBIA's highest non-builder award – 2005)
Maryland Building Industry Association (MBIA, formerly MNCBIA) Montgomery County Liaison "Over-and-Above" Award (2005)
Washingtonian Magazine Top Lawyers "Real Estate" (2017, 2018)
Community involvement
ScienceMontgomery (Board of Directors, 2005-2014)
National Chamber Orchestra (past Vice Chair, Board of Directors)
The Harbor School (Co-President, 1992-1995, Board of Trustees 1991-1996)
Leadership Montgomery (Class of 1996)
Montgomery Housing Partnership Board of Directors (served six years as Vice Chair)
Silver Spring Urban District Advisory Board (past President)
Western Montgomery County Citizens Advisory Board (past Chair, Vice Chair)
Silver Spring Citizens Advisory Board (past Member)
Professional memberships
Greater Silver Spring Chamber of Commerce (Board of Directors, 2007-2017; Economic Development Committee Chair, 2015-2017 and 2007-2011; Government Affairs Committee Chair, 2013-2015; Board Chair, 2011-2012)
Maryland Building Industry Association (Executive Committee, 2014-2015; Liaison Committee, past vice Chair; Development Review Process Subcommittee, past Chair and current member, late 1990s-present)
Montgomery County Zoning Advisory Panel
Montgomery County Planning Board's Traffic Mitigation Issues Group
The George Washington University Law Alumni Association (past Director, DC Chapter Board)
Maryland State Bar Association
Bar Association of Montgomery County, Maryland
D.C. Bar
Practice Areas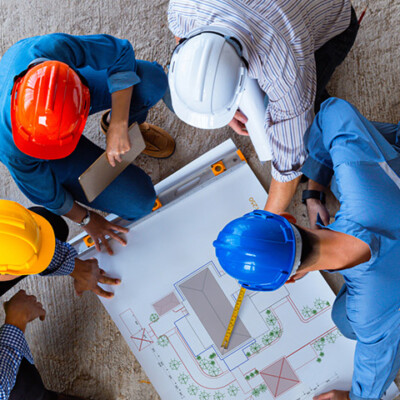 National and regional developers, property owners, and investors choose Lerch Early, the region's largest land use and zoning practice serving Maryland and DC, for counsel on planning and developing successful projects in Montgomery and Prince George's Counties and surrounding jurisdictions.
News & insights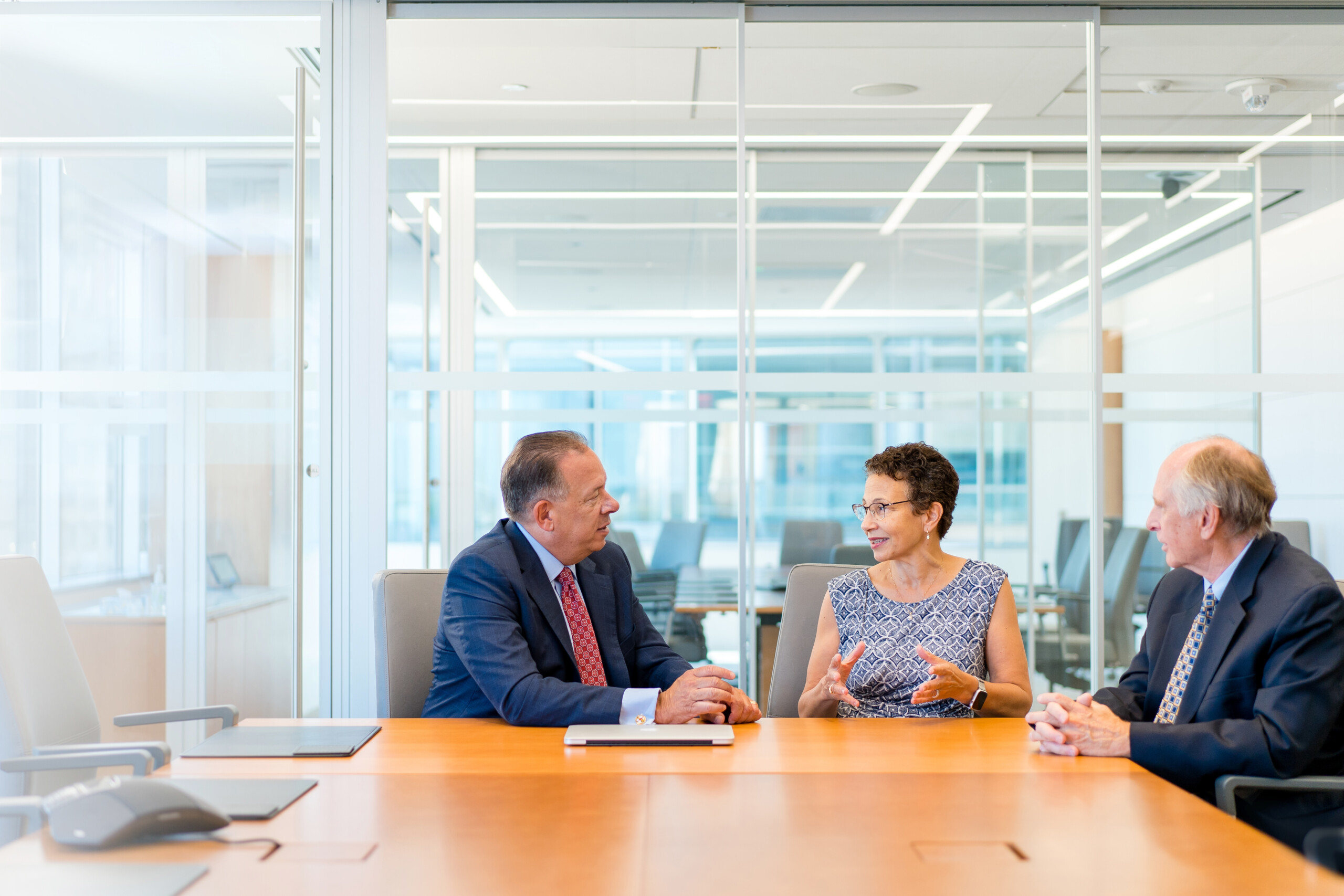 Multiple lawyers from several Lerch, Early & Brewer practices recently were selected by their peers for inclusion in The Best Lawyers in America® 2023. Four Lerch Early attorneys have been named to the Ones …
View All Insights
Success Stories
Elizabeth Square
Challenge
Lerch Early client Lee Development Group had owned property in downtown Silver Spring for more than 50 years that was adjacent to two aging buildings owned by a quasi-governmental housing commission.  The existing uses on all three properties needed renovation or full redevelopment.
Strategy
We led negotiations for a joint development strategy to redevelop the entire block as a quality, high-end mixed-use project, with significant affordable housing in the project. "High-end" and "affordable" usually don't go together in commercial real estate; however, this project shows they can. LDG and the Housing Opportunities Commission of Montgomery County together are developing Elizabeth Square, which will include residential housing, including expanding affordable and workforce housing with a large seniors component, along with retail, recreational, health services, and educational facilities.
The project will advance in stages to accommodate the transition of residents from the existing senior living property into a new affordable building with the integrated public services, allowing demolition and replacement of the existing obsolete senior building with another new modern and mixed affordable building. We created a land development agreement allowing the parties to pursue the regulatory approvals, and secured project and subdivision plans for the overall project and site plan approval for the first stage. We developed a condominium structure and air rights lease for the operation of the first new building.
Result
Elizabeth Square gives HOC a revitalized presence in downtown Silver Spring, just blocks from the Metro, keeping seniors in their existing community in a modern, energy-efficient building supported by market rate amenities.
Representation Matters
Representing Lee Development Group and the Montgomery County Housing Opportunities Commission (HOC) in development of Elizabeth Square, a public-private partnership between Lee Development Group and the HOC. The mixed-use project in downtown Silver Spring will include retail and residential housing, including affordable senior units, and the South County Regional Recreation and Aquatic Center. http://www.leedg.com/property/elizabeth-square/
Part of team representing The Tower Companies in redevelopment of The Blairs, a community begun in the late 1950s in downtown Silver Spring, now reinventing itself to include 2,800 high-rise apartments and 450,000 SF of new mixed-used commercial space, all within a short walk of Metro. http://www.sasaki.com/project/306/the-blairs/
Representing United Therapeutics in creation and expansion of its headquarters campus in downtown Silver Spring. Approvals have included development of two campus office and laboratory buildings linked by a connector spanning 90 feet across a public street. Recently completed is a third building, an on-site net zero energy building, which includes solar panels, a green roof, a geothermal system, and a below-grade earth labyrinth system to support office, in silico laboratory, retail, and public space uses. http://www.bethesdamagazine.com/Bethesda-Beat/2015/Company-Hopes-to-Begin-Demolition-of-Silver-Spring-Parking-Garage-This-Fall/
Represented the Polinger Co. in development of 7600 Wisconsin Avenue, a 209,000 SF office building in downtown Bethesda that is part of Bethesda Place. https://www.polingerco.com/commercial-property/
As part of serving as ongoing land use counsel, represented the Tower Companies on the Tower Oaks planned development in the City of Rockville, most recently in developing 2000 Tower Oaks Boulevard, the first commercial office building to achieve LEED Platinum status. http://towercompanies.com/property-listings/portfolioCats=69%2C22%2C23%2C68%2C21#tower-building
Represented Grosvenor Americas in the conversion and upgrading of a Holiday Inn to a Courtyard by Marriott in Friendship Heights.
Represented the West*Group in development of the Westfarm Technology Park, and the West*Group and successors in transforming the large industrial park into a mixed-used development, including a hospital, power center, retail, and restaurants.
Represented owners of the Apex Building in downtown Bethesda in a Minor Master Plan Amendment that positioned the building for sale to Carr Development in anticipation of construction of a Purple Line Metro station below the site. http://www.bethesdamagazine.com/Bethesda-Beat/2015/Could-Bethesdas-Apex-Building-Be-Razed-Before-Purple-Line-Construction-Starts/
Represented Lee Development Group in approvals, construction, and opening of The Fillmore, a public-private partnership with Montgomery County and Live Nation, which transformed the partial remains of a former J.C. Penney's department store (including the original façade) located in a downtown Silver Spring historic district into a music, entertainment, and community use venue. http://www.fillmoresilverspring.com/venueinfo
Represented BioReliance in regulatory approvals for lab expansion and construction of a new office building as part of its headquarters expansion in the Shady Grove Life Sciences Center.
Represented Abrams & Associates in development of 4800 Hampden Lane, a mixed-used development of an office and retail building, integrating townhomes along the streets in the Bethesda Central Business District.
Disclaimer: Each case is different and past results do not guarantee similar results in future matters.