Overview
Liz Rogers is a land use attorney who helps clients secure zoning approvals in Montgomery County, the City of Rockville, Washington, DC and Prince George's County. She works on projects for developers of mixed-use, commercial and residential buildings, educational institutions, religious organizations, and individual property owners.
Liz merges a background in community planning with a thorough understanding of land use and zoning laws. Her background in interior design provides her with an understanding of the fine details of construction and design, allowing her to work effectively with project members like architects and engineers to develop technically sound plans.
Liz has provided assistance to clients through all stages of the development process, starting with zoning feasibility and due diligence, working throughout the process of obtaining various development and administrative approvals (such as sketch plans, site plans, special exceptions and variances), and assisting project engineers to obtain the necessary post-approvals and permits to help meet project construction schedules. She also has experience working on real estate matters involving easements, leases, subdivision approvals and deeds.
Liz, who was born and raised in Arizona, is an avid runner who enjoys running half-marathons. She also enjoys gardening, hiking and spending time outdoors with her husband, and young son and daughter.
Education
The George Washington University Law School (J.D., 2013)
Auburn University (M.C.P. in Community Planning, summa cum laude, 2010)
Auburn University (B.S. in Interior Design, summa cum laude, 2008)
Honors and awards
Listed in Chambers USA as "Up and Coming" Real Estate: Land Use (2023)
Listed in Best Lawyers in America "Ones to Watch", Land Use and Zoning Law (2021-present)
Selected as one of The Daily Record's 20 in Their Twenties (2015)
Listed in "Rising Star" by Maryland Super Lawyers, Land Use & Zoning (2017-present)
Community involvement
Leadership Montgomery Emerging Leaders Program (Inaugural Class of 2015)
Arts on the Block (Board of Directors 2014-2016)
Professional memberships
Urban Land Institute Young Leader's Group Education Committee (2014-present)
CREW-Commercial Real Estate Women (2015-present)
Practice Areas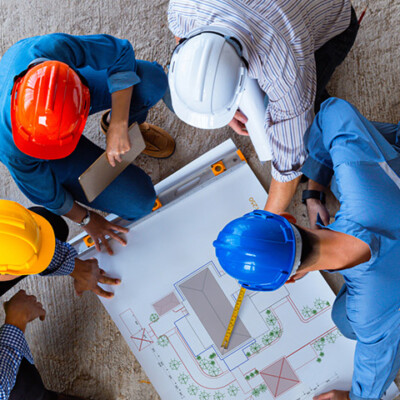 National and regional developers, property owners, and investors choose Lerch Early, the region's largest land use and zoning practice serving Maryland and DC, for counsel on planning and developing successful projects in Montgomery and Prince George's Counties and surrounding jurisdictions.
News & insights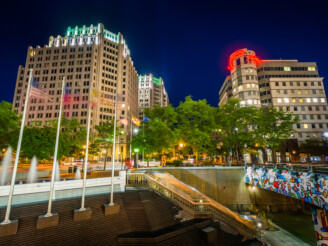 With the adoption of the Bethesda Downtown Plan in 2017, the County Council implemented a hard cap on development, with the total gross floor area not to exceed 32.4 million …
View All Insights
Representative Matters
The Collection (Montgomery County)
Worked on behalf of the Chevy Chase Land Company to obtain approval of a site plan amendment for the rebranding and revitalization of the Collection in Friendship Heights. The project also required representation before the Montgomery County Sign Review Board to obtain approval of a Comprehensive Sign Plan Amendment for the project.
Fusion Academy (City of Rockville)
Obtained approval of a site plan amendment for a private educational institution in the City of Rockville, which involved technical assistance with working through complex transportation data in order to achieve a positive outcome for the client.
Four Brothers (DC)
Worked closely with D.C. government agencies (including the District Department of Transportation and the Office of Planning) to obtain approval for a Use in Public Space permit, which was critical to the overall development efforts.
Hawthorne Senior Living (Montgomery County)
Helped client obtain preliminary plan approval, which required working through several regulatory hurdles with local government agencies and the State Highway Administration.
Chevy Chase Lake (Montgomery County)
Helped to obtain sketch plan, preliminary plan amendment and site plan approvals for the redevelopment of the existing low-rise commercial uses with a vibrant, transit-oriented mixed-use development.
Disclaimer: Each case is different and past results do not guarantee similar results in future matters.