Overview
Stuart Schwager is a business and litigation attorney who represents petroleum distributors, retail service station dealers, and convenience store operators in the Mid-Atlantic and Northeast in all facets of their businesses. He also represents general businesses and franchisees in transactions, litigation, bankruptcy, and other dispute resolution forums.
Described by clients as smart, pragmatic, and relentless in his dedication to their cases, Stuart is an experienced petroleum marketing lawyer who's extremely familiar with the nuances of the law. Bringing a no-nonsense approach, he always keeps his on eye on the big picture: obtaining the end result the client wants.
Stuart represents franchisee dealers in termination, non-renewal, and pricing claims under state and federal laws, including the Petroleum Marketing Practices Act (PMPA) and Article 2 of the UCC. His representation extends to advising and representing franchisees and potential franchisees in a variety of matters related to franchise law, such as entry into and renewals of franchise relationships, including review of franchise disclosure documents (FDD) and negotiation of franchise agreements and related transactional documents.
He has brought and defended a variety of claims in state and federal courts, before administrative agencies and in alternate dispute resolution (ADR) settings such as arbitrations and mediations, including claims alleging breach of contract and fraud, enforcement of non-competition covenants and shareholder disputes. In the administrative arena, Stuart has represented licensed professionals challenging attempted suspensions and revocations.
Businesses and executives turn to Stuart for counsel in matters concerning enterprise formation, shareholder and employment agreements, commercial transactions, state and federal securities law compliance, and various issues related to corporate law. He also handles mergers and acquisitions, including asset and stock purchases and sales, corporate reorganizations and recapitalizations.
Stuart represents corporate clients in antitrust and competition law matters, including price-fixing and unfair competition claims. He also represents creditors in asserting and perfecting claims in bankruptcy proceedings. His clients come from a wide range of industries, including automotive, construction, and the manufacturing, sales and distribution sectors.
Stuart resides in Kensington, Maryland, with his wife. They are proud parents of three adult sons, the youngest of whom is still in college. Stuart enjoys running, playing competitive tennis, golf and softball. He and his wife continue to adjust to life as empty nesters.
Education
The George Washington University Law School (J.D., 1992)
Colgate University (A.B. in Political Science (Philosophy minor), cum laude, 1989)
Admissions
Maryland
District of Columbia
Virginia
New Jersey
New York
U.S. District Court, District of Maryland
U.S. District Court, District of Columbia
U.S. District Court, Eastern District of Virginia
U.S. District Court, District of New Jersey
U.S. Bankruptcy Court, District of Maryland
U.S. Bankruptcy Court, Eastern District of Virginia
U.S. Court of Appeals, 3rd Circuit
U.S. Court of Appeals, 4th Circuit
U.S. Court of Appeals, District of Columbia Circuit
Honors and awards
Listed in Best Lawyers in America, Corporate Law (2021-present)
Received Henry Lerch Pro Bono Service Award (2020)
Community involvement
Bethesda-Chevy Chase Rotary Club (Current member and parliamentarian, President 2012-13, Secretary 2010-11; Turkey Chase Chair 2009)
Bethesda-Chevy Chase Rotary Foundation (Board of Directors 2011-17 and 19-21, President 2013-14)
YMCA of Metropolitan Washington, Youth & Family Services Branch (Board of Directors 2012-14)
Leadership Montgomery (2011)
Professional memberships
American Bar Association (Forum on Franchising, Litigation, Antitrust, Business sections)
Maryland State Bar Association (Business Law Section Council Member-at-Large, 2010-13)
District of Columbia Bar Association
Virginia State Bar Association
Bar Association of Montgomery County, Maryland
Practice Areas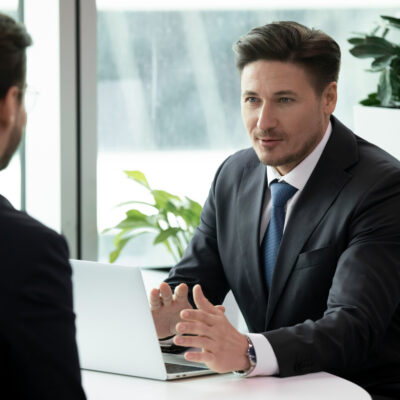 Business leaders want to profit by being best at their trade, and by providing value to their customers, fulfillment for their employees, and security for their families and communities.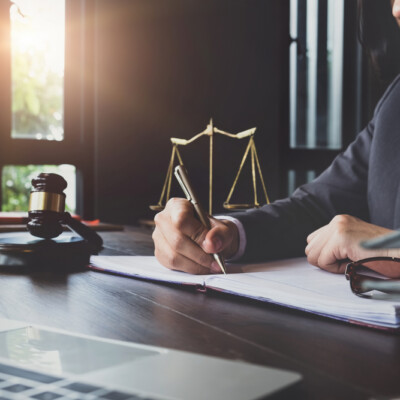 Lerch Early's litigation team helps businesses, including nonprofits, and individuals resolve disputes throughout the Washington, DC metropolitan area.
News & insights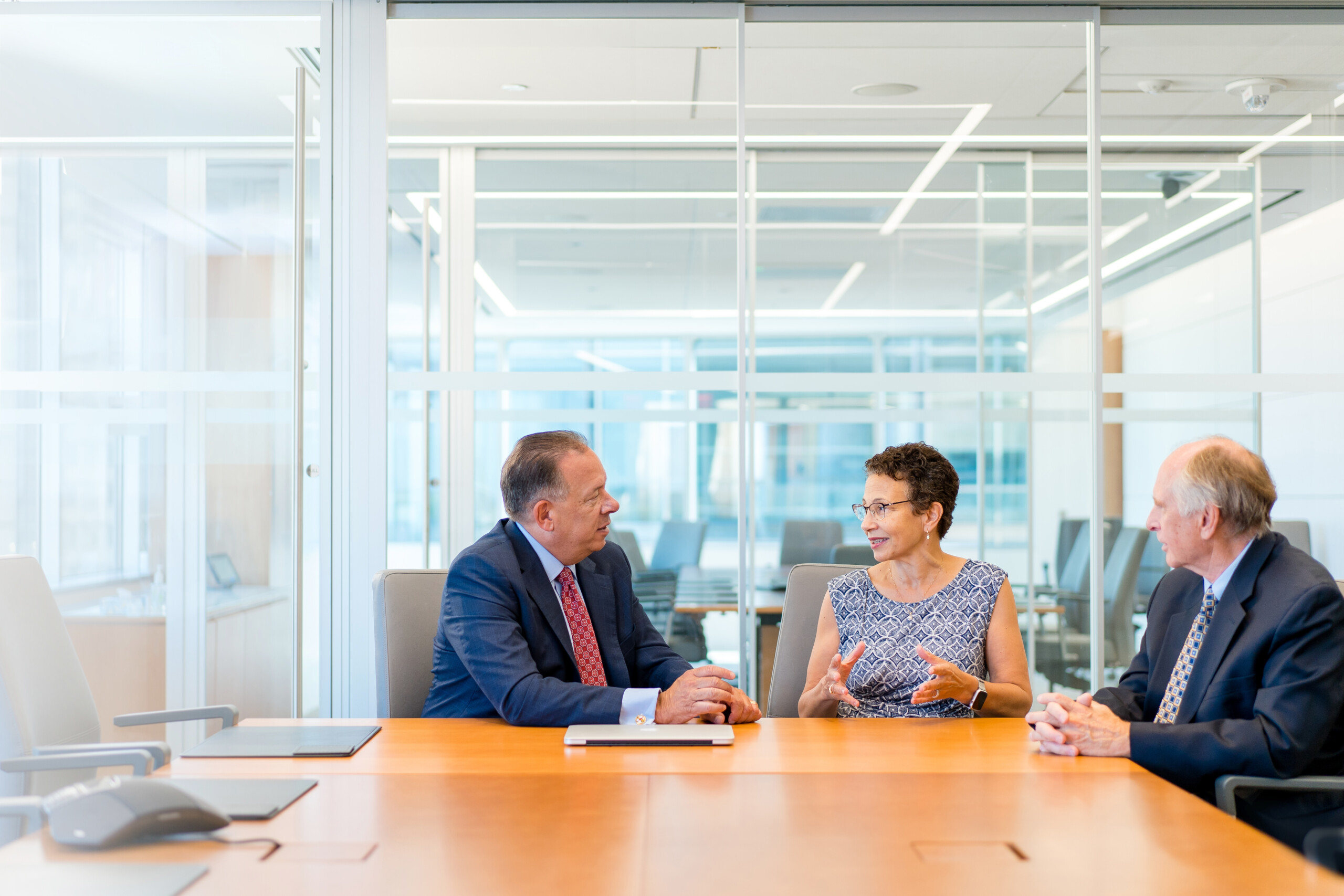 Multiple lawyers from several Lerch, Early & Brewer practices recently were selected by their peers for inclusion in The Best Lawyers in America® 2023. Four Lerch Early attorneys have been named to the Ones …
View All Insights
Representative Matters
Petroleum Marketing
Represented Baltimore-area service station dealers in state court litigation brought by their long-time distributor seeking temporary and preliminary injunctive relief and liquidated damages for alleged failures to meet contractual volume requirements.
Represented Philadelphia area service station dealer in obtaining temporary and preliminary injunctive relief against regional distributor enjoining termination of petroleum franchise.
Represented Baltimore gas station/convenience store operator facing closure by the Police Commissioner under city padlock law and termination of its franchise by its supplier due to alleged illegal drug activity occurring on the station property. Termination of franchise was enjoined by consent while padlock hearing was contested. Station business was ultimately sold to another operator and reopened.
Represented multiple northern Virginia service station dealers in federal lawsuit seeking to enforce their right of first refusal under Virginia Petroleum Products Franchise Act to purchase station properties following transfer of station properties.
Represented Alexandria VA seller in $3+ million sale of service station real estate and business.
Represented purchaser of multiple Washington DC and suburban Maryland service stations.
Reviewed and negotiated branded motor fuel supply agreements and station leases.
Represented regional distributor in state condemnation proceeding resulting from a road widening project that required the demolition of the existing station.
Successfully negotiated resolution resulting in long-term lease for operation of service station on after-take property as well as monetary recovery from taking authority.
Defended regional distributor against New Jersey station dealers attempt to gain right of first refusal/bona fide offers to purchase station properties.
General Franchise Law
Represented automobile dealer in shareholder dispute resulting in purchase of entire dealership.
Represented Dunkin' Donuts franchisees in lawsuits challenging terminations.
Represented franchisees in FDD review and franchise agreement negotiations.
Antitrust
Represented Nucor Steel in In re Graphite Electrodes antitrust litigation.
Bankruptcy/Creditors Rights
Represented out-of-state supplier in filing Section 503(b)(9) motion for preference claim related to goods supplied within 20 days prior to bankruptcy filing in Chapter 11 bankruptcy.
Represented commercial landlord in asserting post-petition, pre-rejection administrative claim and lease rejection damages in Chapter 7 bankruptcy.
Represented out-of-state warehouse operator in lift stay motion to permit sale of Chapter 11 debtor's goods subject to warehouse lien.
Disclaimer: Each case is different and past results do not guarantee similar results in future matters.