Overview
Pat Harris is a land use attorney who works with developers, property owners, and national retailers to secure zoning approvals in Montgomery County, Maryland and surrounding jurisdictions.
She brings focus and determination to exploring how to get the best possible use for each property, keeping her eye on helping her clients get projects built. "Pat Harris is great with assisting us to develop approval strategies and political tactics. She is reputable within the region, and knows and has good relationships with the authorities having jurisdiction," says one real estate investment trust client. Legal guide Chambers USA adds, "Clients say she is 'very responsive and easy to work with.'" Pat chairs the Lerch Early's Land Use practice, the largest land use group serving suburban Maryland and DC.
Pat's experience includes site plans, special exceptions, subdivision approvals, historic preservation, local map amendments, zoning text amendments, master plan recommendations, and building permits. She is knowledgeable about transit-oriented, mixed-use development and other issues related to smart growth for clients such as The JBG Companies and Federal Realty Investment Trust. She also has significant experience representing national retailers, including Costco, McDonald's, TD Bank, and Unibail-Rodamco-Westfield, as well as senior living providers, such as Brightview Senior Living and Erickson Living.
Pat appears before administrative boards, commissions, and elected officials, including the Montgomery County Council, the Montgomery Planning Board, the Montgomery County Historic Preservation Commission, the Board of Appeals, and the Sign Review Board. She also represents many property developers pursuing approvals in the City of Rockville, and appears frequently before the Rockville Mayor, Council, and Planning Commission.
With two active boys, Pat and her husband love spending time outdoors. Pat rode her bicycle across the United States after graduating from college; she hopes to repeat the feat someday with her family.
Education
The George Washington University Law School (J.D., with honors, 1988)
University of Delaware (B.A. in Urban Planning, cum laude, 1983; Phi Beta Kappa)
Admissions
District of Columbia
Maryland
Honors and awards
Listed in Super Lawyers Maryland, Land Use & Zoning (2019-present)
Listed in Best Lawyers in America, Land Use & Zoning Law (2011-present)
Named to Top Attorney List by Bethesda Magazine (2019, 2021, 2023)
Listed in Chambers USA: America's Leading Business Lawyers Guide, Real Estate: Land Use (2011-present)
Listed in Washingtonian Top Attorneys (2015, 2017-2018, 2020)
Received Nonprofit Village Chairman's Award (2015)
Ranked AV Preeminent by Martindale-Hubbell Peer Review Ratings
Community involvement
Montgomery Housing Partnership (Board of Directors, 2017-present)
The Writer's Center (Executive Committee, 2015-present; Board of Directors, 2010-present)
Nonprofit Village (Board of Directors, 2008-2014)
Professional memberships
Urban Land Institute (current Advisory Board member; Transit Oriented Development Council member, 2014-present; District Council Full Member; member and former Chair of Technical Assistance Panel; Juror, Washington Smart Growth Alliance Recognition Program and "Reality Check" Effort, 2004)
Greater Bethesda-Chevy Chase Chamber of Commerce (former Counsel; former Board of Directors; former VP of Government Affairs and Economic Development; former Chair of Land Use and Economic Development Committee)
Bethesda Urban Partnership (former Board of Directors)
Practice Areas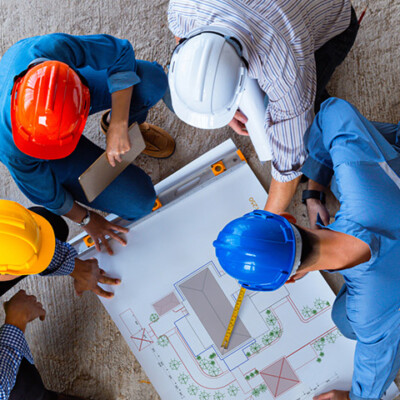 National and regional developers, property owners, and investors choose Lerch Early, the region's largest land use and zoning practice serving Maryland and DC, for counsel on planning and developing successful projects in Montgomery and Prince George's Counties and surrounding jurisdictions.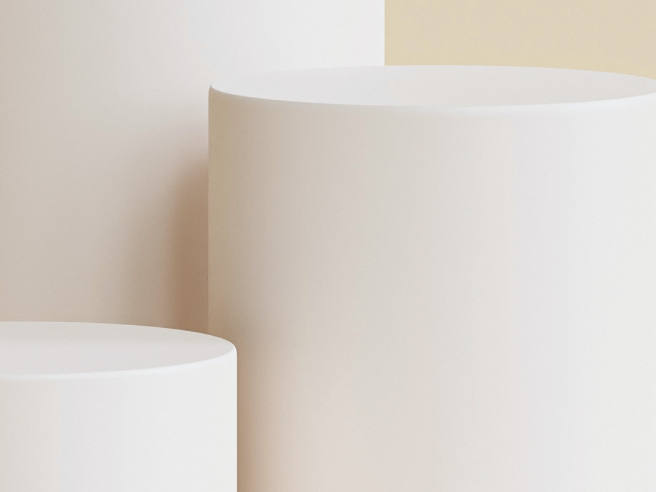 Whether you're currently operating a restaurant, planning new construction or a grand opening, buying a franchise, securing financing, evaluating or remodeling a pad site location, or investing in a new venture, Lerch Early's team of attorneys guides you through the process.
News & insights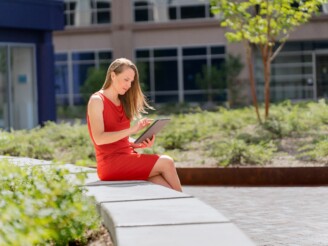 NOTE: Updated on 05/01/2023 after the addition of several newly hired attorneys. Multiple Lerch Early attorneys have been selected for inclusion in the 2023 Washington, DC Super Lawyers and "Rising …
View All Insights
Representative Matters
WMAL Property (Bethesda)
Representing Toll Brothers in transforming the 75-acre former WMAL radio tower site into a 309 unit single-family and townhouse residential community.https://bethesdamagazine.com/bethesda-beat/development/wmal-bethesda-project-nears-final-approval/
JBG Smith (Bethesda)
Representing JBG Smith in the development of its new 285,000 square foot headquarters building in the heart of Bethesda. https://www.mymcmedia.org/jbg-smith-to-locate-its-new-corporate-headquarters-in-bethesda/
Falkland North (Silver Spring)
Representing The JBG Companies in redevelopment of a post-World War II apartment complex into a new 300,000+ SF residential and retail project. Phase One will include up to 368 multi-family units and up to 96,000 SF of nonresidential retail, restaurant, or service uses. http://www.bethesdamagazine.com/Bethesda-Beat/2015/Silver-Spring-Apartment-Project-Could-Get-Key-Approvals-Next-Week/
Brightview Senior Living (Bethesda and Rockville)
Representing Brightview in development of senior living facilities in Bethesda and North Bethesda. http://www.bizjournals.com/washington/news/2018/02/01/construction-begins-on-senior-living-complex-in.html\
Artspace (Silver Spring)
Representing Artspace in the redevelopment of a former Montgomery County police station into a strategically located arts center. In addition to the redevelopment of the existing building into artist studios, the proposed development also includes construction of 68 affordable live/work units and 11 townhouses. http://www.artspace.org/our-places/artspace-silver-spring-arts-campus
Bloom Montgomery Village (Montgomery Village)
Representing Monument Realty in redevelopment of Montgomery Village Golf Course to include more than 400 single family and town house units. http://www.bloominmv.com/home
Unibail-Rodamco-Westfield (formerly Westfield Corporation)
Representing Westfield in connection with the redevelopment of the Westfield Montgomery Mall site to accommodate a mixed-use residential and retail component. http://www.bethesdamagazine.com/Bethesda-Beat/2017/Westfield-Montgomery-Mall-Owners-Want-Ability-To-Build-Housing/
McDonald's (various)
Represented McDonald's in remodeling and rebuilding multiple older existing restaurants throughout Montgomery County. Secured special exceptions, site plans, and other land use entitlements necessary to replace outdated restaurants and drive-thrus with contemporary features.
TD Bank (various)
Represented TD Bank in developing and redeveloping branches throughout Montgomery County, including navigating parking and drive-thru issues.
West Lane Apartments (Bethesda)
Represented SJG Properties in development of a multifamily residential project that faced extreme opposition from the neighbors. Construction began in 2016. http://sjgproperties.com/portfolio/coming-soon-west-lane-apartments/
Bethesda Row (Bethesda Row)
Represented Federal Realty Investment Trust in securing entitlements, including zoning text amendment, and site plan approval to accommodate the Upstairs at Bethesda Row residential project. http://www.upstairsbethesda.com/
Disclaimer: Each case is different and past results do not guarantee similar results in future matters.