Overview
Harry Lerch is a retired principal emeritus of Lerch Early. He was a land use and zoning attorney who guided clients in eminent domain and condemnation proceedings, zoning, planning, traffic mitigation, historic preservation, and legacy open space in Montgomery County, Maryland for more than 40 years.
Banks, major national retail chains, schools, country clubs, medical and health care facilities, community associations, religious organizations, and automotive dealerships, as well as individuals, turned to Harry to guide them in various real estate and development endeavors. He worked diligently with clients to define their objectives, then applied determination and creativity to achieve the desired results. Harry was known for his inspired approach to problem solving. Clients described him as thinking "inside, outside, and around the box." His "secret" arose from his ability to ascertain the true facts of his clients' cases and then to present them, in complete honesty and openness, to the neighbors, government agency and/or other decision makers, in a way that met their standards and objectives. In case after case, the result was a "win-win" for all concerned.
Prior to joining Lerch Early in 1970, Harry served as general counsel for the Maryland-National Capital Park and Planning Commission and was a member of the Maryland House of Delegates. During his tenure at M-NCPPC, he oversaw the purchase of more than 14,000 acres of parkland and was responsible for drafting numerous items of legislation affecting zoning, subdivision and planning in Montgomery County and throughout the state of Maryland.
A commercially licensed pilot since the mid-1960s, Harry is an active member of the Lawyer-Pilots Bar Association and regularly takes aerial photographs of real estate projects for strategy development. His passion for flying led him to help found and incorporate the Montgomery County Air Park Users Association and serve as its first president. He loves to travel and has navigated the skies of 49 states and half dozen foreign countries.
Education
The George Washington University Law School (J.D., 1963)
Wesleyan University (A.B., General, 1959)
Admissions
District of Columbia
Maryland
U.S. Court of Appeals
US Supreme Court
Honors and awards
Named the Best Lawyers' Washington, DC Eminent Domain and Condemnation Law "Lawyer of the Year" (2015, 2017, 2019)
Listed in Best Lawyers in America (1999-present)
Listed in Maryland and Washington, DC Super Lawyers (2007-2011)
Named the Best Lawyers' Washington, DC Litigation – Real Estate "Lawyer of the Year" (2013)
Received Montgomery Bar Association's Professionalism Award (highest award given by the association)
Received Montgomery Bar Foundation Honorary Life Bar Leader
Received Greater Bethesda-Chevy Chase Chamber of Commerce President's Award (highest award given by the chamber)
Received USAF Auxiliary Civil Air Patrol Outstanding Assistance Award
Navy Foundation Honorary Tailhook, John F. Kennedy CV 67
Appointed U.S. Delegate to the U.S./China Joint Session onf Trade, Investment and Economic Law (1987, appointed by U.S. Attorney General)
Received the Greater Bethesda-Chevy Chase Chamber of Commerce William Prescott Allen Award
Ranked AV Preeminent by Martindale-Hubbell Peer Review Ratings
Community involvement
West Montgomery County Citizens Association (President, 1971-1973)
Bethesda Country Club (Board of Directors, 1990-1997 and Legal Chair)
Montgomery County Historical Society (served on Board of Trustees and as Counsel)
Montgomery County Parks Foundation (President and Board of Trustees, 1998-2003)
Washington Adventist Hospital (Board of Directors, 1987-1996)
Bethesda-Chevy Chase Rotary Club (President, 1997, Honorary Member)
Montgomery County Airpark Users Association (Founder and initial President)
Antietam Battlefield Protectors Association (Incorporator)
Professional memberships
Maryland State Bar Association (Vice Chair Land Use & Zoning, 1988-1991)
District of Columbia Bar Association
Bar Association of Montgomery County, Maryland (President, 1990)
American College of Real Estate Lawyers (Fellow, 1990-present)
Montgomery County Bar Foundation (President, 1991 and Life Fellow)
News & insights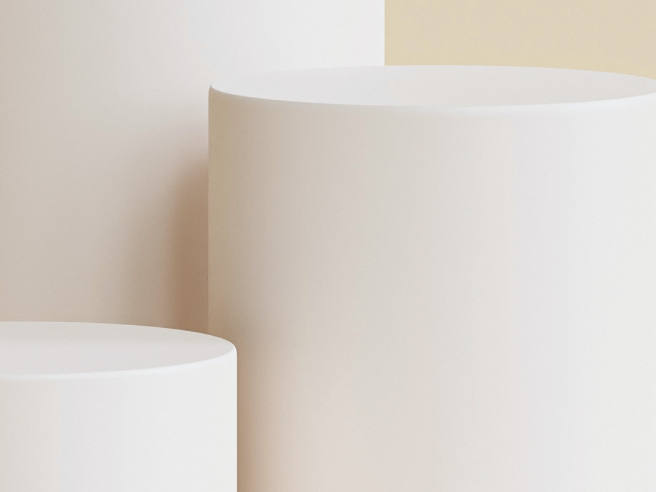 Harry Lerch Named 2019 "Lawyer of the Year" for Eminent Domain and Condemnation Law by Best Lawyers Land use and zoning attorney Harry Lerch recently was selected as the 2019 "Lawyer of …
View All Insights
Reported Decisions
M-NCPPC vs Prince George's County, 269 Md. 202, 306 A2d 223, cert. den. 414 U.S.1068, 94 SCt. 577, 38 LEd2d 473
M-NCPPC vs Chadwick, 286 Md. 1, 405 A.2d 241 (1979)
Marathon Builders vs Montgomery County Planning Board, 246 Md. 187, 227 A.2d 755 (1967)
M-NCPPC vs. Silkor Development Co., 246 Md. 516, 229 A.2d 135 (1967)
Rogers vs M-NCPPC, 253 Md. 687, 253 A.2d 713
Gruver Cooley Jade vs Perlis, 252 Md. 684, 251 A2d 589 (1969)
M-NCPPC vs McCaw, 246 Md. 662, 229 A.2d 584 (1967)
Groner v Davis, 260 Md 471, 272 A2d 621 (1971)
Prince George's County v Mayor and City Council of Laurel, 262 Md 171, 277 A2d 262 (1971)
Clayman v Prince George's County, 266 Md. 409, 292 A2d 689 (1972)
Montgomery County vs Horman, 46 Md. App.491,418 A2d 1249
Dewey Jordan Inc. vs M-NCPPC, 258 Md. 490, 265 A2d, 892
Laskin v Harkins Bldrs. (Md. App. Unreported)
Mayor and Council of Rockville v Stone, 271 Md 655, 319 A2d 536 (1974)
Bourne v Kohut, (Md. App. unreported)
Logan v Town of Somerset, 271 Md 42, 314 A.2d 436 (1974)
Goldberg v Anastasi, 272 Md. 61, 321 A2d 155 (1974)
Miller v Maloney Concrete Co., 63 Md App. 38 (1985)
Lee v M-NCPPC, 107 Md. App 486, 668 A.2d 980 (1995)
Montgomery County v. Waters Landing Limited Partnership, 99 Md. App. 1, 635 A.2d 48 (1994)
Waters Landing Ltd. Partnership v Montgomery County, 337 Md. 15, 650 A. 2d 712 (1994)
Purich v Draper Properties,395 Md. 694, 912 A.2d 598 (2006)
Davis v P.G. Co., (unreported) Ct of Spec Apps Feb. 2007