Overview
Bill Goldberg is a litigator who represents companies and individuals facing a variety of complex commercial disputes. He also represents personal representatives, trustees, beneficiaries, and charitable organizations in estate and trust litigation. Bill's broad litigation practice in these areas includes significant trial and appellate experience in the state and federal courts of Maryland, the District of Columbia, and Virginia, as well as alternative dispute resolution. He chairs Lerch Early's litigation practice.
Bill views litigation as a way to solve his clients' problems so they can return to what they do best: running their businesses. Clients praise him for his enthusiasm and dedication to their cause, and Bill considers it his responsibility to pay that trust back. After meeting with Bill, clients leave knowing things are under control because he makes their challenges his own.
Business Disputes
Business owners, general counsel, corporate officers, and other professionals rely on Bill's sound, practical legal advice. His clients benefit from his objective counsel on how litigation may affect their business interests, as well as from his clear explanations of the pros and cons of different approaches to achieving their goals.
He is experienced in complex business litigation, including claims involving fraud and breach of fiduciary duty, contract and real estate disputes, non-compete and trade secret litigation, shareholder disputes, and business divorces.
Estate and Trust Litigation
Bill's business and litigation background forms the basis of his estate and trust litigation practice. He represents beneficiaries, trustees, and personal representatives in estate litigation involving their rights and obligations under trusts and wills, claims of undue influence, and lack of capacity. He also litigates disputes involving fraudulent conveyances, lifetime transfers, and the removal of fiduciaries.
Bill, who is originally from Long Island, enjoys traveling to the beach in Florida with his wife and their twin boys and golfing at public courses around the Washington, DC area, especially Whiskey Creek.
Education
University of Wisconsin Law School (J.D., with honors, 2001)
Wesleyan University (B.A. in Economics, 1994)
Admissions
District of Columbia
Maryland
Virginia
U.S. District Court, District of Maryland
U.S. District Court, District of Columbia
U.S. District Court, Eastern District of Virginia
U.S. Court of Appeals, 4th Circuit
Honors and awards
Listed in Best Lawyers in America, Commercial Litigation (2018-present)
Named to Top Attorney List by Bethesda Magazine (2019)
Listed in Maryland Super Lawyers, Litigation (2014-present)
Listed in Washington, DC Super Lawyers, Litigation (2014-present)
Listed in Super Lawyers Business Edition (2014)
Named "Rising Star" in Business Litigation by Maryland Super Lawyers (2010-2012)
Community involvement
Gifts for the Homeless (Board of Directors 2014-2016)
Leadership Montgomery (Board of Directors, 2016-present; Core Class of 2015)
Wonders Early Learning and Extended Day (Board of Directors, 2016-present)
Professional memberships
Maryland State Bar Association
District of Columbia Bar Association
Virginia State Bar Association
Bar Association of Montgomery County, Maryland (Co-chair, Commercial Litigation Section, 2017-present)
News & insights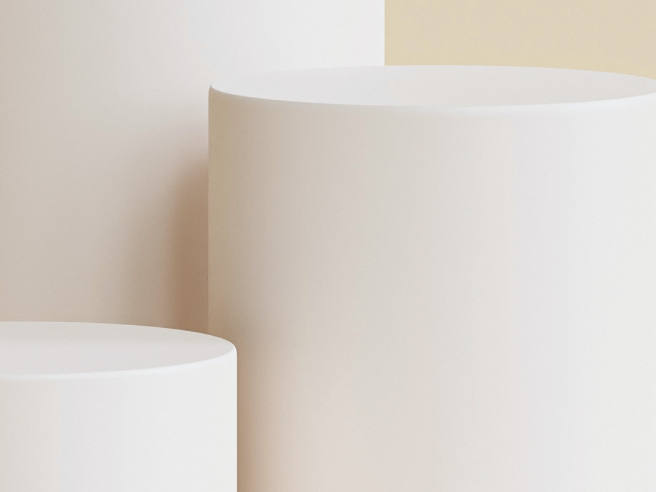 Avoiding an Ugly Business Divorce When I was growing up, there was a popular TV commercial for a national automotive repair chain that encouraged potential customers to address small problems …
Representation Matters
Estates/Trusts: Lead counsel in lawsuit brought by a religious organization attempting to secure bequest under the Last Will and Testament of a congregant, resulting in full award to client after four-day bench trial in DC Superior Court.
Estates/Trusts: Lead counsel in lawsuit brought by an Estate to invalidate alleged will of decedent, resulting in million dollar award to the Estate after three-day bench trial in DC Superior Court.
Estates/Trusts: Represented co-settlor of $20 million irrevocable trust brought by beneficiary seeking to reform the trust resulting in dismissal of all claims in Montgomery County, Maryland.
General Commercial: On behalf of a large residential home building company, obtained full summary judgment on contract claim regarding the purchase of membership interests in the company worth $730,000.
General Commercial: Served as lead counsel for an international leasing company in complex, multi-party litigation involving national labor union and large commercial banks concerning claims of fraud, fraudulent inducement, breach of contract, and conspiracy.
General Commercial: Represented a board member of an international flavoring company against claims of misappropriation and breach of fiduciary duty; obtained summary judgment against plaintiff in the U.S. District Court, which was affirmed by the 4th U.S. Circuit Court of Appeals.
Estates/Trusts, General Commercial: Represented a family and related trusts in five-day trial against a regional bank in which the family sought to invalidate a series of commercial agreements, including multiple life insurance assignments, resulting in a $1.5 million award to our client.
General Commercial: Represented the former executive producer of a nationally known television program in a breach of contract action relating to ownership interest in The Crime Museum in Washington, DC.
General Commercial: Represented national retail chain in response to comprehensive document subpoena, including all aspects of retrieval and production of e-discovery.
Estates/Trusts: Litigated as lead counsel in contested estate matter resulting in the Orphans' Court requiring the personal representative to return $100,000 in excess compensation to the estate for distribution to our clients, the beneficiaries.
Estates/Trusts: Represented client in complicated trust litigation and obtained favorable settlement weeks after filing complaint for misrepresentation and before any discovery was taken.
Community Associations: Represented the board of directors of Maryland's largest cooperative housing corporation against shareholder claims of breach of fiduciary duty in a two-day bench trial. Prevailed before the Maryland Court of Special Appeals, which affirmed the trial court verdict.
Community Associations: Represented the board of directors of a large homeowners association in defamation action in a three-day jury trial and obtained a favorable verdict, and before the Maryland Court of Special Appeals, which affirmed the verdict in a published opinion.
Disclaimer: Each case is different and past results do not guarantee similar results in future matters.