Overview
Steve Robins is a land use attorney who represents prominent national and regional developers and property owners in high-visibility projects predominantly throughout Montgomery County, Maryland.
"Steve Robins is the Montgomery County zoning guru," says one of his developer clients. He has earned the trust and respect of decision-makers and their staffs by thinking creatively and always working to achieve his clients' goals, while carefully considering the views of other stakeholders involved with the project. When an obstacle appears, Steve considers not only how to address it, but how to work with others to clear the way for success. One community activist began a project fighting Steve and his client, but by the end, recommended him for a substantial redevelopment opportunity. Steve is a true advocate for his clients, available to them 24/7, even emailing and FaceTiming with clients while on trips to Antarctica, China, India, Southeast Asia, and Mongolia.
Specializing in "smart growth" development, Steve has secured approvals for many mixed-use projects near transportation hubs, including Wisconsin Place in Friendship Heights, Grosvenor Village, Strathmore Square, The Exchange in Wheaton, North Bethesda Market in White Flint, and Glenmont MetroCenter in Silver Spring. He also obtained approval for a major redevelopment of the Indian Springs Country Club with the Poplar Run Community. He currently is active in development and redevelopment ventures in downtown Bethesda, Rock Spring Centre, White Flint, Chevy Chase Lake, and Friendship Heights.
Steve advises clients on complex development, zoning map and text amendments, sketch plan and optional method of development applications, master plan amendments, comprehensive land use planning and zoning analyses, special exception and variance applications, sector plans, preliminary and final plans of subdivisions, site plan review, condemnation matters, historic preservation and urban renewal issues, and on all aspects of the regulatory, permitting, and licensing process. He also has real estate transactional experience and is involved in many lobbying efforts at the state and local levels.
Steve serves as Lerch Early's Board Chair and Managing Partner. A dedicated sports fan, he has a particular passion for his alma mater, the University of Michigan Wolverines, as well as for the Washington Football Team, Nationals, and Capitals.
Education
Georgetown University Law Center (J.D., 1986 Editor, American Criminal Law Review )
University of Michigan (A.B. in Political Science, with distinction, 1983)
Admissions
District of Columbia
Maryland
Honors and awards
Named to The Daily Record's Power 30 Law List (2022)
Named to Top Attorney List by Bethesda Magazine (2019, 2021)
Received Maryland Daily Record's Influential Marylander Award (2018)
Listed in Chambers USA in Real Estate: Land Use (2015-present)
Listed in Super Lawyers Maryland, Land Use & Zoning (2011-present)
Listed in Super Lawyers Washington, DC, Land Use & Zoning (2011-present)
Listed in Best Lawyers in America, Land Use & Zoning Law (2007-present)
Listed in Washingtonian Top Attorneys for Real Estate (2015, 2017)
Received Washington Business Journal's "Top Washington Lawyer" Award, Zoning and Land Use category (2009); Finalist (2006)
Received Montgomery County Chamber of Commerce's Chairman's Award (2015, 2002, 1995)
Received Maryland Daily Record's Leadership in Law Award (2012)
Received Washington Hebrew Congregation's Avodah Honors Awards, given to congregants who represent the true meaning of "avodah" — good deeds in the form of service and work — both within the Temple and the greater Washington community (2011)
Named to SmartCEO's Legal Elite list (2007)
Ranked AV Preeminent by Martindale-Hubbell Peer Review Ratings
Community involvement
Montgomery County Chamber of Commerce (Chair, Public Safety Awards, 2001-present)
Washington Hebrew Congregation (Board of Directors, 2016-present)
Hebrew Home of Greater Washington (Life Board of Directors)
Leadership Montgomery (Class of 1991)
Professional memberships
Montgomery County Chamber of Commerce (Life Board member; Chair, 2003-2004)
Urban Land Institute
Maryland Building Industry Association (Board of Directors, 2011-2015)
Maryland State Bar Association
District of Columbia Bar Association
Virginia State Bar Association
Bar Foundation of Montgomery County, Maryland
Practice Areas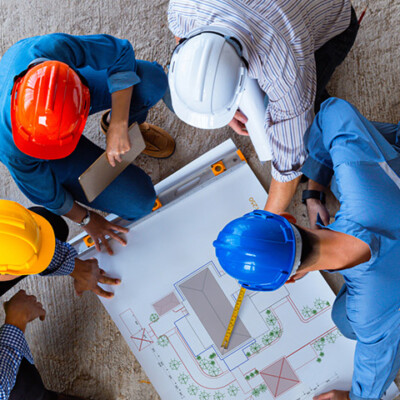 National and regional developers, property owners, and investors choose Lerch Early, the region's largest land use and zoning practice serving Maryland and DC, for counsel on planning and developing successful projects in Montgomery and Prince George's Counties and surrounding jurisdictions.
News & insights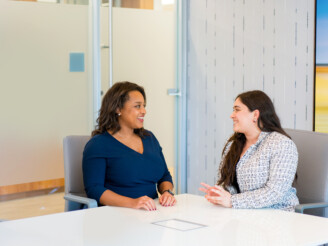 The Daily Record has named Lerch, Early & Brewer as a recipient of its 2023 Empowering Women Award. The inaugural award recognizes companies and organizations that show a strong commitment …
View All Insights
Success Stories
Wisconsin Place
Challenge
New England Development had a vision of transforming the site of a Hecht's department store with a sea of surface parking located in the epicenter of Friendship Heights directly above the Metro into one of the first truly mixed-used, transit-oriented developments in Montgomery County. The County was revising the Friendship Heights Sector Plan, and many of the communities surrounding the property were circling the wagons to limit development.
Strategy
New England Development, together with our firm and the May Department Stores Company, adopted an approach radically different from the traditional developer vs NIMBYs wars typifying development at that time. We worked closely with the various major property owners and the Village of Friendship Heights to arrive at a common, integrated proposal for the Friendship Heights Sector Plan that considered the neighborhood as a whole. We then worked closely with planning and government staff and officials through the County Council's adoption of the Sector Plan. Once the Council adopted the plan, we immediately engaged with the entire Friendship Heights community to create a development proposal that garnered community support rather than opposition. Through many meetings with community leaders, we listened to concerns and desires. For example, a hot ticket item was keeping a sense of community and the need for a recreation center. As a result, through hard work and design efforts, we incorporated a County community center into the project. This effort established significant credibility and good will.
Result
This importance of creating consensus led to an unheard-of level of trust and support between the community and developers. Planning Board members publicly touted this project as a model of successful community outreach. New England Development, Boston Properties, and Archstone secured approvals for Wisconsin Place, which today is a million-plus square foot thriving mixed-use community, featuring more than 300,000 square feet of retail, including a Bloomingdale's Department Store, office space leased to Microsoft, a 24,000 square foot County community center, and 432 apartments for those who wish to live, work, shop, and dine in a vibrant neighborhood atop the Metro. Since the initial approvals, we have received approval for a number of modifications and amendments, using the same model of a holistic approach coupled with community outreach to attain successful outcomes.
Representative Matters
Wisconsin Place (Friendship Heights)
Served as lead land use counsel for New England Development, Boston Properties, and Archstone from conception of the Friendship Heights Sector Plan to completion of one of Montgomery County's largest mixed-use transit-oriented developments in an urban area of the county known for being difficult to develop. This development contains approximately 1.1 million SF of retail, office, and residential uses and contains a flagship Bloomindale's store along with a Whole Foods.
Strathmore Square (Grosvenor Metro Station)
Represent Fivesquares Development in all land use, zoning and entitlements (including the master planning process, preliminary plan and upcoming site plans) for the development of the remaining property at the Grosvenor Metrorail Station (Red Line). The development includes almost 2M square feet of residential development together with ancillary retail and commercial uses.
Grosvenor Village (North Bethesda)
Represented Potomac Investment Properties in the joint development approval process with the Washington Metropolitan Area Transportation Authority for the development of the Grosvenor Village at the Grosvenor/Strathmore Metrorail Station. The development involved the approval of 860 apartments and condominiums along the Red Line and was touted as the one of the first WMATA transit oriented, joint developments in Montgomery County.
Chevy Chase Lake (Chevy Chase)
Serving as lead land use counsel for The Chevy Chase Land Company and The Bozzuto Development Group in the redevelopment of more than 1 million SF in Chevy Chase Lake. The first phase is the redevelopment of the Chevy Chase Lake East Shopping Center. This joint venture team submitted plans for the first redevelopment in the area, which is significant because this will set design and development patterns for a station on the Purple Line. Phase One, which presently is under construction, will include predominantly residential development (approximately 550-600 dwelling units) and retail/commercial uses. Shortly thereafter, it is anticipated that the other parcels in Chevy Chase Lake under Chevy Chase Land Company's ownership will redevelop.
Rock Spring Centre (North Bethesda)
Representing the Camalier and Davis family entities along with Buchanan Partners in development of the 54-acre Camalier/Davis tract located in North Bethesda (better known as the Rock Spring Centre). Represented the owners in obtaining all land use approvals and amendments thereto for mixed-use development for this North Bethesda town center.
Glenmont Metro Center (Silver Spring)
Representing Layhill Investment Associates and Buchanan Partners in redevelopment of an aged garden apartment complex. Have served as lead land use counsel for this property since 1986. Glenmont Metro Center is a transit-oriented development containing 1,325 multifamily units, 225 townhouses and 90,000 SF of commercial use. The project was first envisioned more than 15 years ago, but it remained in limbo due to the economy and complex land use entitlement processes. Secured the project's zoning and subdivision approvals for the entire project and the first phases of site plan. Also represented the client in the Glenmont Sector Plan process. Montgomery County has targeted Glenmont as an extremely high priority for redevelopment.
Wheaton Safeway (Wheaton)
Represented Foulger Pratt and Patriot Realty in the development of the first optional method of development, transit oriented development in Wheaton. The project involved seeking all land use entitlements for the construction of a high rise residential apartment building and a Safeway grocery store. This project lead the way for additional development in Wheaton including, but not limited to, the headquarters for the Maryland-National Capital Park & Planning Commission, the Montgomery County Department of Permitting Services and other governmental agencies.
St. Elmo Apartments (Bethesda)
Serving as lead land use counsel for The Lenkin Companies' and Duball for the redevelopment of property in Bethesda into a 225 foot, 248 unit apartment building.
7900 Wisconsin Avenue (Bethesda)
Represent JBG Smith in the redevelopment of property in Bethesda into a significant high-rise apartment building on Wisconsin Avenue. This project, which involved seeking all land use, zoning and entitlements, is now well under construction and will be occupied in 2021.
Cheltenham Residential (Bethesda)
Representing Bozzuto Development Company in all land use, zoning and entitlement matters related to the redevelopment of property in the Bethesda Central Business District into a boutique style residential apartment building.
North Bethesda Market I & II (North Bethesda)
Represented The JBG Companies in development of mixed-use projects across from White Flint Metro. NOBE I, featuring Montgomery County's tallest building, consists of 200,000 SF of retail and 397 apartments. NoBe II approved plans include an additional 740,500 SF of residential, retail, and office uses. Now representing Glenline Investments and Willard Retail in the NoBe II development effort.
National Park Seminary (Silver Spring)
Represented The Alexander Company and EYA in the redevelopment of the National Park Seminary property in Silver Spring as a major residential, one-of-a-kind project. This property, that previously was a women's "finishing" school and thereafter part of the Walter Reed facility, was designated as an historic resources and made available by the federal government for redevelopment. The Alexander Company undertook all of the historic renovation while EYA development a townhouse community as part of the infill opportunity. This project has been recognized as one of the most significant historic preservation, adaptive reuse projects on the east coast.
The Collection (Friendship Heights)
Serve as lead land use counsel for the Chevy Chase Land Company for all land use matters involving the Collection in Friendship Heights. Most recently, assisted the client in a major site plan amendment to reposition the Collection.
Comsat Property (Clarksburg)
Represent Lantian Development in planning efforts and thereafter for what will be land use, zoning and entitlements related to the redevelopment of the 200 + acre "Comsat" property in Clarksburg.
Greater Lyttonsville Sector Plan (Silver Spring)
Represented Federal Realty Investment Trust and EYA's interests in the Greater Lyttonsville Sector Plan, which focuses on the commercial/industrial area along Brookville Road and two proposed Purple Line stations.
Spectrum Retirement Communities (Potomac)
Representing Spectrum Retirement Communities in the redevelopment of property located in Potomac. This assisted living/memory care facility will include up to 100 units and will be Spectrum's first project along the east coast. Spectrum is a significant adult living provider predominantly in the Midwest and western portions of the Country.
Seneca Meadows (Germantown)
Represent Minkoff Development Company on land use, zoning and entitlement matters related to the Seneca Meadows industrial and commercial development (including a Wegmans) in Germantown.
Mainstreet (Rockville)
Represent RST Development in all land use, zoning and entitlement approvals for the Mainstreet project in the City of Rockville. Mainstreet is a predominantly residential project that provides affordable housing for all but with an emphasis on those individuals with special needs. This development is receiving national attention for its model of inclusivity.
Montgomery Row (North Bethesda)
Represented EYA in the development of property in Rock Spring into a townhouse development.
Ellsworth Place (formerly City Place)(Silver Spring)
Represented Rockwood Capital and the owners of the shopping mall in certain land use matters involving certain amendments to the various entitlements.
Disclaimer: Each case is different and past results do not guarantee similar results in future matters.