Overview
Stacy Plotkin Silber is a land use attorney who helps residential and commercial developers, national retailers, senior and affordable housing providers, and property owners navigate zoning approvals in Montgomery and Prince George's Counties in Maryland.
Stacy's experience includes master planning, zoning, rezoning, sketch plans, site plans, subdivisions, historic preservation, affordable housing matters, transferable development rights, legislative matters, conditional uses, and variances. One client refers to her as "Madame Ambassador" because of her firm but respectful way of advocating for her clients and building coalitions.
Stacy focuses on urban redevelopment near transit. She helps developers with residential, mixed-use, office, and retail projects. In addition, Stacy secures approvals for her clients seeking to build or expand on existing or redeveloped sites. She is deeply involved in master plan and sector plan development, having represented clients in updates to the Silver Spring, Bethesda Downtown, White Flint 2, Chevy Chase Lake, and Montgomery Village Sector Plans.
Stacy has significant experience representing major regional developers, institutional owners, retailers, transit oriented mixed use developers, affordable housing developers and health care providers including: Kaiser Permanente, AHC, Enterprise Community Development, Chick-fil-A, JP Morgan Chase, Donohoe Development, Roadside Development,  LCOR, Brandywine Realty Trust, and Guidepost Montessori.
Stacy is an adjunct professor at The George Washington University Law School, where she teaches a land use course. She is involved in many pro-bono and professional associations, including serving on the Board of Directors for NAIOP DC/MD (where she is Chair of the Advocacy and Leadership Committees). She currently serves as a juror for the Urban Land Institute (ULI) Terwilliger Center for Housing's Annual Housing Awards.
Prior to joining Lerch Early, she was a partner at the international law firm of Holland & Knight.
Outside work, Stacy spends time with her family and friends, devouring books, spinning, and trying to catch fly balls at the Fredericksburg Nationals Stadium, home of the FredNats, a Carolina League minor league affiliate of the Washington Nationals.
Education
Catholic University of America Columbus School of Law (J.D., 1994 )
Emory University (National Moot Court Team Emory University (B.A. in Political Science, 1991) Omicron Delta Kappa Mortar Board)
Admissions
Maryland
District of Columbia
U.S. District Court, District of Maryland
U.S. Court of Federal Claims
Honors and awards
Listed in Best Lawyers in America, Land Use & Zoning Law (2018-present)
Named to Top Attorney List by Bethesda Magazine (2019, 2021)
Received NAIOP's Award of Excellence for Member of the Year (2015)
Listed in Super Lawyers Business Edition (2012, 2013)
Listed in Super Lawyers Maryland (2011-2013)
Listed in Washington, DC Super Lawyers (2011-2013)
Washington Business Journal "Young Gun"
Named as "Rising Star" by Maryland Super Lawyers (2009)
Ranked AV Preeminent by Martindale-Hubbell Peer Review Ratings
Community involvement
National Center for Children and Families (Trustee, Board of Trustees 2012-present; former honorary committee member for Art & Soul Charity Auction)
Montgomery Housing Partnership (former Chair of Board of Directors; Advisory Committee 2011-present)
Boys & Girls Club of Greater Washington (Youth in Real Estate Awards Luncheon Co-Chair, 2011-2022)
The Field School (Development Committee, 2016-2017; Annual Fund Co-Chair, 2015-2017)
Josiah Henson Park (Member of Campaign Committee, 2014-2017)
U.S. Holocaust Museum, Washington Lawyers Committee (former member)
Professional memberships
Urban Land Institute (Juror for ULI Terwilliger Center for Housing's Annual Housing Awards, 2020-2021, 2023; former member of Trends Conference Planning Committee)
NAIOP Maryland/DC Chapter (Board of Directors, 2015-present; Advocacy Committee Chair, 2017; Leadership Committee Chair, 2014-present; Sustainable Development Committee, 2012-2014)
NAIOP National (State and Local Subcommittee, 2017-present)
The George Washington University Law School (Adjunct Professor, Land Use Law, 2002-present)
North Bethesda Transportation Management District (Advisory Committee, 2011-present)
BB&T Advisory Board (Board Member)
Maryland Suburban CREW (former Board of Directors)
Montgomery County Chamber of Commerce (former Infrastructure and Land Use Committee)
Leadership Montgomery Class of '11
Lambda Alpha Land Economics Society (Inducted 2012)
Practice Areas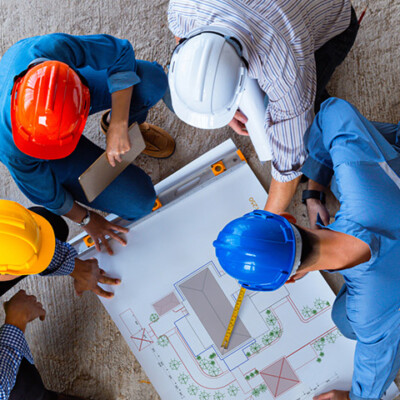 National and regional developers, property owners, and investors choose Lerch Early, the region's largest land use and zoning practice serving Maryland and DC, for counsel on planning and developing successful projects in Montgomery and Prince George's Counties and surrounding jurisdictions.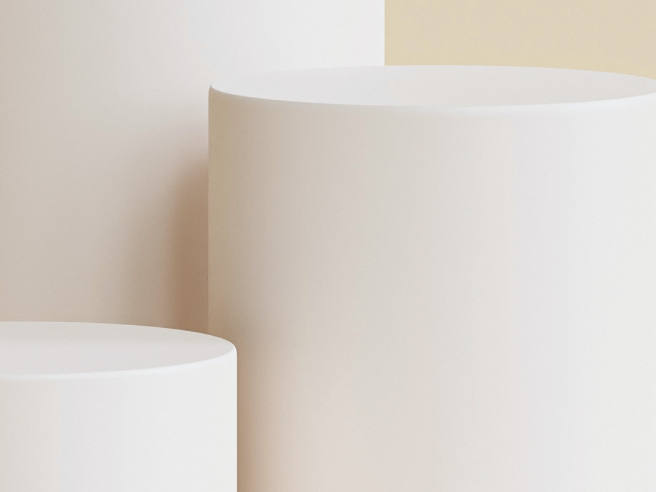 Whether you're currently operating a restaurant, planning new construction or a grand opening, buying a franchise, securing financing, evaluating or remodeling a pad site location, or investing in a new venture, Lerch Early's team of attorneys guides you through the process.
News & insights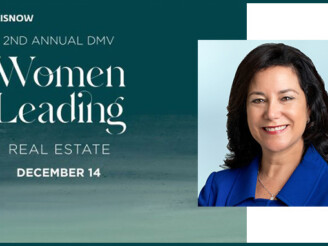 Lerch Early Land Use Attorney and Principal Stacy Silber is an honoree for Bisnow's "Leader of the Year" award. Silber is one of eight women up for Leader of the …
View All Insights
Representative Matters
AHC Inc.: Obtained approvals allowing for the development of up to 200 affordable rental and ownership homes in Silver Spring, Maryland.
MRK: Obtained rezoning, annexation agreement amendment and development approvals to convert a Hyatt House Hotel into affordable senior housing development Hillside Senior Living in the City of Gaithersburg.
Angelo Gordon: Successfully had Montgomery County up-zone the Cider Mill Apartments (18205 Lost Knife Drive) property during the Master Plan process via work with the City of Gaithersburg and the Montgomery Village Foundation.
LIDL: Obtained development approvals for conversion of office park to LIDL grocery store anchored shopping center in Montgomery Village, Maryland.
Lowe Enterprises: Obtained rezoning of a 50 ft building to a 200 ft building and then obtained all necessary development approvals. The George, a 194-unit apartment building, was the first CR zoned approval in Wheaton. http://www.bizjournals.com/washington/print-edition/2015/05/01/best-rehab-the-george.html
Angelo Gordon: Obtained rezoning of multifamily asset to increase flexibility in existing and future development.
Clark Enterprises: Rezoning large-scale residential development adjacent to MARC train station.
Carr Properties: Secured approvals for 4500 East-West Highway, a 330,000 SF pre-certified LEED® Platinum building located two blocks from the Bethesda Metro station. https://www.clarkconstruction.com/our-work/projects/4500-east-west-highway
Federal Realty Investment Trust: Representing Federal Realty in Bethesda Sector Plan process and other redevelopment opportunities.
Sunrise Senior Housing: Secured site plan and conditional use approvals for two new Sunrise assisted living facilities.
Quiet Sweep: Secured approval to allow industrial/office use of the property.
CVS: Secured approvals for new stores, overcoming complex legal historic preservation and variance issues.
Starbucks: Secured approval for drive-thru in Burtonsville Town Square Shopping Center.
Chick-fil-A: Secured approval for new Chick-fil-A in downtown Olney.
Taco Bell: Represented MUY! Brands in securing approvals for Taco Bell restaurant.
The Crescent at Chevy Chase: Representing Landmark Realty in approvals for two four-story buildings up to 129K SF of multi-family residential use, after representing Landmark in the Chevy Chase Lake Sector Plan and securing rezoning for the property.
White Flint 2 Sector Plan: Representing Angelo, Gordon and Monument Realty in the White Flint 2 Sector Plan process.
Bethesda Downtown Sector Plan: Representing multiple property owners in the Bethesda Downtown Sector Plan process.
Flower Theater and Shopping Center: Represented The Harvey Companies in obtaining rezoning of the Flower Theater and Shopping Center Successfully worked with Park & Planning and the County to prevent full historic designation of the Shopping Center. Upzoned the property to increase density and height allowances and allow for mixed use development near the proposed Purple Line.
National Labor College Campus: Represented the Amalgamated Transit Union through the White Oak Sector Plan approval process for the National Labor College campus. Worked with Park & Planning and the County Council in having the property rezoned to allow a mix of commercial and residential uses and approximately 2 million SF of development. http://www.bizjournals.com/washington/breaking_ground/2014/07/transit-nion-pays-31-4-million-for-former-national.html
The Adagio: Represented the Harvey Companies in securing approvals for the Adagio, one of the first luxury condominiums in Bethesda.
InTown Suites: Represent in hotel development.
Disclaimer: Each case is different and past results do not guarantee similar results in future matters.