Overview
Litigator Mike Goecke helps clients resolve real estate, trust and estate, and corporate disputes in Maryland and Washington, DC.
Mike approaches litigation with a mix of IQ and EQ, bringing both intellect and emotional intelligence to his cases and clients. With a keen understanding of the human and business factors that drive litigation, he works closely with clients to identify priorities and pursue the best outcomes. His decades of litigation experience and familiarity with local courts allow Mike to efficiently size up any dispute and implement effective strategies.
Mike regularly handles cases before the Montgomery County Circuit Court and the District of Columbia Superior Court, as well as other state and federal courts in the Washington, DC area. He has also successfully litigated before the Maryland Court of Special Appeals and the Montgomery County Board of Appeals. In addition, he effectively uses mediation to avoid (or minimize) litigation to serve clients' best interests.
Real Estate Litigation
Property owners, developers, landlords, tenants, community associations, and restaurants turn to Mike when there is a dispute involving leases, contracts, land use, or community living issues like easements or restrictive covenants.
Fiduciary Litigation
Mike also helps people challenge (or defend) wills and trusts, and discreetly handles sensitive family disputes. He represents personal representatives, executors, trustees, and beneficiaries in lawsuits and appellate proceedings. Mike is also on Maryland's approved list of attorneys eligible for appointment to handle guardianship, and is approved, to be court-appointed legal counsel in guardianship matters.
Commercial Litigation
Mike represents companies and individuals in a variety of business disputes including contract claims, as well as disputes over company control, assets, and potential violations of fiduciary duties.
Pro bono work is an integral part of Mike's practice. Mike coordinates Lerch Early's pro bono efforts, and both the bar and the media have recognized him for his leadership in assisting indigent clients.
A former competitive swimmer and water polo player, Mike recently began competing in open water races. His favorite part of the year is traveling with his wife and daughters. Last year they hiked Hurricane Ridge in Washington's Olympic National Park, and enjoyed chocolate and Trappist ales in Belgium. A former Michigander, Mike also spends a lot of time rooting for all teams from Detroit and the University of Michigan.
Education
Wayne State University Law School (J.D. 1998)
University of Michigan (B.A. in English, 1994)
Admissions
District of Columbia
Maryland
Michigan
Honors and awards
Listed in Best Lawyers in America, Trusts and Estates, Litigation Litigation – Real Estate, Commercial Litigation (2018-present)
Listed in Super Lawyers Maryland, Civil Litigation: Defense (2021-present)
Named to Top Attorney List by Bethesda Magazine (2019)
Leadership in Law Award, The Daily Record (2016)
Bar Leader, Montgomery County Bar Foundation (2016)
Pro Bono Award, Pro Bono Resource Center (2015)
President's Citation for Outstanding Pro Bono Service, Bar Association of Montgomery County (2015)
Henry Lerch Pro Bono Award (2013, 2015)
Community involvement
Pro Bono Resource Center (Board of Directors, 2016-present)
Homeless Persons Representation Project's Annual Campaign to End Homelessness (Campaign Committee, 2014)
Catholic Charities Legal Network Advisory Board (2012-2018)
Maryland State Standing Committee on Pro Bono (2012-2017)
Professional memberships
Maryland State Bar Association
District of Columbia Bar Association
Bar Association of Montgomery County, Maryland
Montgomery County Bar Foundation (Chair, Pro Bono Program 2012-present)
Catholic Charities Legal Network Advisory Council (2014-present)
Michigan Bar Association (1998-present)
Practice Areas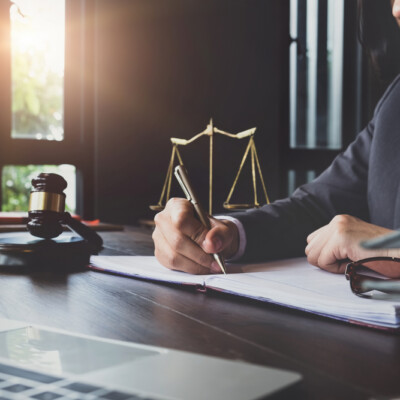 Lerch Early's litigation team helps businesses, including nonprofits, and individuals resolve disputes throughout the Washington, DC metropolitan area.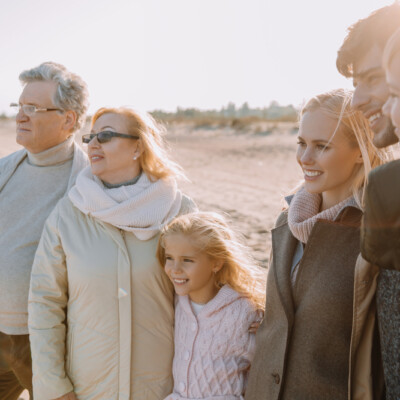 Lerch Early's estate and trust attorneys help people throughout the Washington, DC metropolitan area protect their assets while minimizing tax liability through sophisticated planning and administration.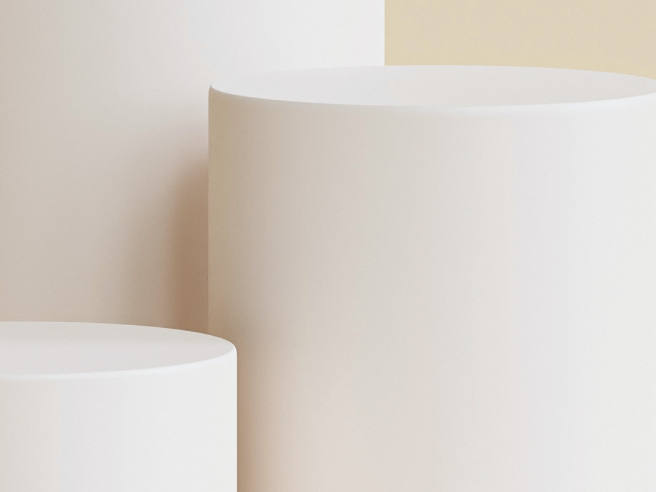 Whether you're currently operating a restaurant, planning new construction or a grand opening, buying a franchise, securing financing, evaluating or remodeling a pad site location, or investing in a new venture, Lerch Early's team of attorneys guides you through the process.
News & insights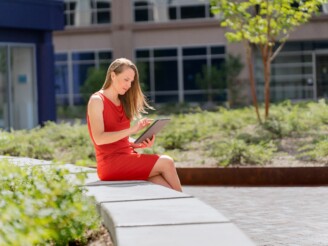 NOTE: Updated on 05/01/2023 after the addition of several newly hired attorneys. Multiple Lerch Early attorneys have been selected for inclusion in the 2023 Washington, DC Super Lawyers and "Rising …
View All Insights
Representative Matters
Real Estate Litigation
Obtained summary judgment and award of attorneys' fees for $250K in Washington County Circuit Court on behalf of a mall owner against a retail chain restaurant.
Won a trial verdict in Montgomery County Circuit Court, securing an easement that enabled the owner of 100+ acres of landlocked farmland to access and sell portions of the property and its density rights.
Won a trial verdict in a contract dispute between a landlord and tenant in DC Superior Court that enabled the landlord to collect 100% of previously withheld payments, as well as attorneys' fees.
Won a six-figure judgment and obtained possession of property on behalf of a national retailer in an action against a Montgomery County franchise tenant.
Successfully defended the owner of a multimillion-dollar property against charges that his property renovations violated the community's restrictive covenants by persuading the court that the covenants should not be enforced against his client, saving his client hundreds of thousands of dollars in construction costs.
Represented a landlord (restaurant) against a tenant (nightclub in downtown DC) and obtained a six-figure judgment for back rent.
Prevailed after a three-day bench trial in a contract and construction dispute between a landlord and tenant involving construction build-out delays on a popular bar in Dupont Circle. Obtained and enforced judgment for $165K and also recovered $85K in attorneys' fees.
Represented a landlord (restaurant) against a tenant (pizza store) and evicted the tenant for non-payment of rent.
Obtained summary judgement in support of a city's effort to annex land, allowing a development project to proceed.
Sued commercial landlord for fraudulent inducement and successfully negotiated rent abatement and other concessions that enabled our tenant client to obtain a use and occupancy permit from Prince George's County.
Fiduciary Litigation
Represented a personal representative in a DC probate dispute and successfully petitioned the court to remove a co-personal representative for violating fiduciary duties.
Won a dispositive summary judgment motion on 28 out of 29 issues in a complex will contest between siblings in Montgomery County Circuit Court. As a result, the sibling challenging the will withdrew his final issue on the eve of trial, and forfeited his claim to 25% of the estate.
Recovered hundreds of thousands of dollars for the personal representative of an estate in a case alleging fraud and other misconduct by one of the decedent's children. By involving the Office of the State's Attorney for Montgomery County, which investigated and determined that criminal conduct had occurred, obtained a swift and comprehensive settlement.
Obtained an inheritance of nearly $50K for a 90-year-old homeless man in connection with a pro bono representation, enabling him to receive critical medical treatment.
Commercial Litigation
Representing an international manufacturer of turbo machinery in federal court relating to alleged defects and breach of contract.
Successfully negotiated a resolution on behalf of a U.S.-based manufacturer and provider of genomics and proteomic products.
Enforced a non-compete agreement against a former employee for a prominent public adjusting company.
Represented a minority member of an LLC that owned a restaurant and bar on Capitol Hill, and successfully mediated and negotiated a settlement agreement giving the client control of the company.
Disclaimer: Each case is different and past results do not guarantee similar results in future matters.