Overview
Jeremy Tucker is a community associations attorney who counsels common interest communities on the legal and practical aspects of making their Maryland and DC properties desirable places to own and live.
Jeremy helps board members and managers of condominiums, cooperatives, and homeowners associations to govern responsibly and manage effectively. He is a straight shooter, explaining how the law applies, and more importantly, what it means for the association's day-to-day and long-term operations. One client noted, "Our [association] had special needs that required innovative and up to date thinking… Jeremy Tucker provided new approaches. Because of Jeremy's unique problem-solving skills, our future looks bright and our progress is steady."
One of Jeremy's particular strengths is helping associations develop consistent policies for residents, service providers, and employees that allow the board to hold people accountable for keeping the association well maintained and in a strong financial position. These encompass bylaws, covenants, and fiscal and personnel policies, including handling resident complaints about employees. Jeremy efficiently and effectively negotiates deals for his associations, such as leases, trash, landscaping, snow removal, towing, security, paving, pool management, construction, engineering, cable, utilities, and association management, as well as employment contracts.
Jeremy helps clients comply with and enforce relevant provisions of the Maryland HOA Act, Maryland corporate statutes, and the Maryland Contract Lien Act, as well as the Montgomery County Commission on Common Ownership Communities. He is a past president of the Community Associations Institute Washington Metro Chapter and chaired its Maryland Legislative Committee before joining the board. Jeremy also serves as Council Chair of the Maryland State Bar Common Ownership Interest Committee.
Jeremy shares a love of the law with his identical twin, who also is an attorney. His wife, Laurie, has younger sisters who are identical twins. Jeremy and his wife have two boys, but no twins to date.
Education
Case Western Reserve University School of Law (J.D., 2003; Recipient, Computer-Assisted Legal Instruction Excellence for the Future Award)
University of Wisconsin (B.A. in History, 1997)
Admissions
Maryland
District of Columbia
Honors and awards
Named to Top Attorney List by Bethesda Magazine (2019, 2021)
Listed in Super Lawyers Maryland, Real Estate (2017-2021)
Listed in Super Lawyers Washington, DC, Real Estate (2017-present)
Listed as "Rising Star" in Maryland Super Lawyers, Real Estate (2012-2014)
Received WMCCAI's President's Award (2015)
Listed as "Rising Star" in Washington, DC Super Lawyers (2013)
Received Washington Metro Chapter of Community Association Institute's Rising Star Award (2010)
Received WMCCAI's Maryland Public Advocate Award (2010, 2008)
Received WMCCAI's President's Award (2010)
Received the Jewish Foundation for Group Home's "Rock the Law" Award (2007)
Community involvement
BlackRock Center for the Arts (Board of Directors, 2013-2015)
Hillel at Gallaudet University, Inc. (Board of Directors)
Rockville Historic District (past Commissioner)
Professional memberships
Washington Metropolitan Chapter Community Associations Institute (President, 2015-2016; President-Elect, 2014-2015; Vice President, 2014; Board of Directors 2011-2017; Maryland Legislative Committee Chair, 2008-2011)
Maryland State Bar Association (Chair, Common Interest Ownership Committee — Real Property Section, 2015-2018)
District of Columbia Bar Association
Community Associations Institute (Vice Chair, Maryland Legislative Action Committee, 2012)
Practice Areas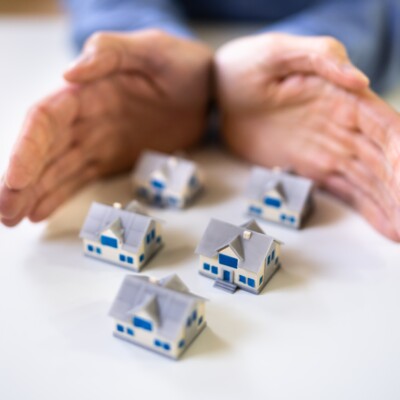 Lerch Early's community associations attorneys provide practical counsel to board members and managers of common ownership communities throughout Maryland, the District, and Virginia on governing and managing effective and thoughtful associations.
News & insights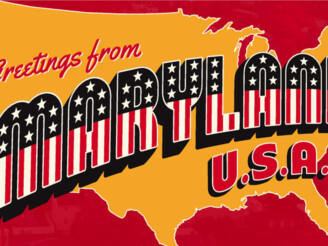 This article originally appeared in the July 2023 edition of Quorum. Buildings, like people, age over time. In fact, some condominiums have reached the remarkable milestone of turning 60. As the …
View All Insights
Success Stories
Successful HOA Meetings
Challenge
Board members and homeowners of one of Lerch Early's HOA clients were subjected to excessively long and argumentative board of directors and membership meetings.
Strategy
Lerch Early's community association attorneys regularly provide training to board members on how to run effective meetings. In this case, we scheduled training for the board of directors on Robert's Rules of Order. Board members learned the benefits of a well-run meeting, the differences between running large and small meetings, how to construct an agenda, voting methods, and what to include in meeting minutes. We then conducted a meeting using what they learned at the next board meeting.
Result
Using what they learned and saw demonstrated, the board was able to cut board meeting times significantly. For the subsequent membership meeting, the board chair distributed an agenda to the owners prior to the meeting and explained the procedures at the meeting's outset. The annual meeting ran smoothly with a minimum of disruption. When a resident with a perpetual grievance raised a complaint, there was no second, so the meeting proceeded. After the meeting, several owners commented that it was the best meeting they had attended.
Representative Matters
Became counsel to a community that, despite high property values and high assessments, and due to a very liberal and unique financial strategy implemented by the prior board, had little to no operating reserve funds, and was in need of significant repairs. Worked closely with the board to develop a multifaceted approach to reassess their operational and financial strategies. Advised on how to implement the changes strategically over several years and how to communicate the changes to the owners. Because of the crisis that this community faced, one of the initial main objectives was to minimize the focus on blame or fault, and to maximize the focus on how the board needed to address the situation.
Addressing numerous capital repairs matters, including a large-scale defective paving project for one client, a defective siding project for another, and working through a number of multimillion dollar plumbing and façade projects for several others.
Representing a number of 55 and older communities throughout Maryland. Intimately familiar with the relevant fair housing issues and the economics of representing communities with members on fixed incomes.
Negotiated with a city government to take over median and sidewalk maintenance from a large-scale community.
Disclaimer: Each case is different and past results do not guarantee similar results in future matters.