Overview
Erin Kopelman is a divorce attorney who handles cases involving domestic relations and family law, including divorce, custody, child support, property settlement, alimony, post-judgment issues, prenuptial agreements, and postnuptial agreements in Maryland and the District of Columbia.
Erin is a fierce advocate for those she represents in negotiations and in the courtroom. She is straightforward and communicative, making sure her clients have the information to make the best decisions for themselves and their children. The daughter of two Naval officers, Erin brings a high level of precision and discipline to all her matters.
Erin often represents people with substantial assets or income who have issues related to business valuations, trust interests, or non-marital property. She works with many high-level executives at large companies, independent entrepreneurs, and professionals like attorneys in downtown law firms, as well as their spouses, all of whom value her discretion and her understanding of complex compensation and ownership issues. Erin also handles cases involving support for adult disabled children and domestic violence.
Erin also practices collaborative law and serves as a mediator. The collaborative process allows divorcing couples to work together with their attorneys to create mutually beneficial divorce settlement agreements without going to court. While not appropriate for all couples, in most cases the collaborative process can be transformative and can avoid the escalation of hostility and overwhelming cost inherent in going to court. As a third-party neutral in mediation, Erin assists divorcing couples in reaching negotiated resolutions without messy litigation. In addition, Erin has a certificate in arbitration from the American Academy of Matrimonial Lawyers. Prior to joining Lerch Early, she practiced law at a boutique divorce and family law firm in Montgomery County.
Erin is listed in Best Lawyers in America for Family Law, is listed in Maryland Super Lawyers, and in DC Super Lawyers. The Daily Record named her one of Maryland's "Leading Women," and Bethesda Magazine readers gave her the "Family Law Practitioner of the Year" award and she was a "Top Vote Getter" in Bethesda Magazine's inaugural Top Attorneys list. Active in the Family Law section of the county bar association, she has received both the "Section Chair of the Year" and "Bar Leader" awards.
Erin loves to exercise, plus the peace and beauty of being out on the water while kayaking and stand-up paddle boarding is an added bonus. When she can't be on the water, Erin enjoys walking in her neighborhood or on the treadmill.
Education
Nova Southeastern University (J.D., 2006)
Bucknell University (B.S. in Business Management, 2003)
Admissions
District of Columbia
Maryland
U.S. Supreme Court
Honors and awards
Named a "Top Lawyer" in Washingtonian Magazine (2023)
Named "Top 50" Women in Maryland by Super Lawyers (2023)
Won "Best of Potomac" Reader's Choice Award as "Best Family Attorney" (2022)
Named Best Family Law lawyer in Modern Luxury DC's Best of the City edition (2022)
Named a "Top Vote Getter" in Bethesda Magazine's "Best of Bethesda" Reader's Poll (2020, 2022) 
Named to Top Attorney List by Bethesda Magazine (2019, 2023)
Named 2018 "Family Law Practitioner of the Year" in Bethesda Magazine's Readers' Picks
Listed in Best Lawyers in America, Family Law and Collaborative Law: Family Law (2018-present)
Leadership Montgomery (Class of 2017)
Named one of Maryland's "Leading Women" by The Daily Record (2015)
Listed in Super Lawyers Maryland, Family Law (2012-present)
Listed in Super Lawyers Washington, DC, Family Law (2012-present)
Received the "Bar Leader" award from the Montgomery County, Maryland Bar Foundation for Outstanding Leadership to the Bar (2012)
Received the "Section Chair of the Year" award from the Bar Association of Montgomery County (2012)
Community involvement
Round House Theatre (Secretary of Board of Trustees and Executive Committee, 2016-2018; Member, 2013-2018; Chair of Gala, 2017; Chair of Young Friends' Group, 2016; Member of Development Committee, 2014; Member of Gala Committee, 2014)
Town of Chevy Chase Community Relations Committee (Secretary, 2010-2016; Chair of Playdates in the Park, 2014-2015; Chair of Annual Bake-off, 2010-2013)
Sponsored Bethesda-Chevy Chase High School Intern (2013-2015)
Professional memberships
DC Bar's Family Law Community's Steering Committee 2022-present
Maryland State Bar Association
District of Columbia Bar Association
Bar Association of Montgomery County, Maryland (Member of Membership Committee, 2022-present; Member of Mentor/Mentee Committee, 2022-present; Co-Chair of Legislation Committee, 2019-present; Executive Committee Member, 2019-2021; Member of Judicial Selections Panel Committee, 2017-present; Co-Chair of Member Benefits Committee, 2017-2018; Chair of Law Day Programs for Family Law Section, 2012-2015; Chair of Breakfast with the Court, 2013-2015; Chair of Mentor/Mentee Committee for the New Practitioner's Section, 2013-2014; Co-Chair of Family Law Section and Chair of Pro Bono Project for Family Law Section, 2011-2012; Co-Chair of Continuing Legal Education of Family Law Section, 2010-2011; Member, 2007-present)
Montgomery County Maryland American Inn of Court (Barrister, 2018-2021; Associate Member, 2010-2011)
Montgomery County Women's Bar Association (Co-Chair End of Year Party, 2015; Liaison to Executive Committee, 2012-2013; Chair of Listserv, 2010-2013; Co-Chair Holiday Party, 2012; Member, 2008-present)
Practice Areas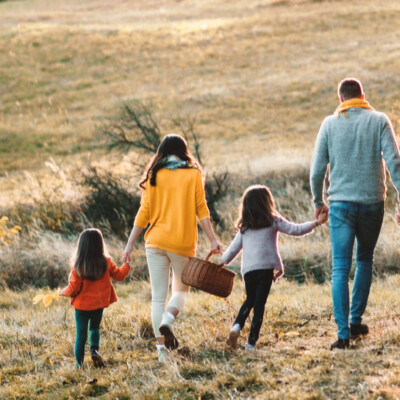 Lerch Early's experienced family law attorneys help people resolve separation and divorce issues in Maryland and Washington, DC with the least possible impact on their emotions and their wallets.
News & insights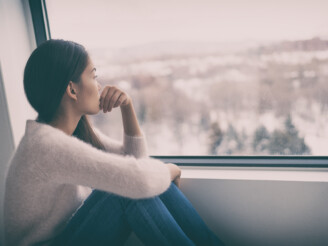 The holiday season is often a joyous time for family, friends, loved ones, traditions, vacations, and New Year's resolutions. It can also be hectic and nerve-wracking. For those considering or …
View All Insights
Representative Matters
Represented clients whose non-marital property was being claimed as marital property by a spouse.
Represented clients where both parties own business interests, obtained valuations, and arranged transfer of business interests
Secured modification of support awards.
Represented clients in post-nuptial agreements.
Secured 50/50 custody for client who was being denied overnights.
Represented a mother in custody dispute over a young child with health issues. Found medical expert who explained child's needs to court and secured client majority custody.
Secured final decision-making authority and primary custody for client after the other parent returned from time abroad demanding custody.
Filed emergency motion for custody based on one parent's substance abuse problems and secured custody of children.
Disclaimer: Each case is different and past results do not guarantee similar results in future matters.