Overview
David Kay is a corporate attorney who helps businesses and business owners meet a variety of legal needs, big and small, from entity selection and formation to handling sophisticated transactions, including mergers and acquisitions.
When working with clients, David prides himself on listening and understanding business objectives, then thoroughly exploring the practical effect of legal decisions on client goals. One professional services client of David's says, "[He] has served as an exceptional advisor, and always kept his eye on the ball — not only on the legal dimensions of our work, but on the larger business objectives we seek to achieve."
David regularly represents and counsels clients purchasing and selling business, advising on the preparation and structure of transactions, managing the due diligence process, and negotiating and closing asset and equity transactions. In addition to transactions, David also regularly serves in an outside general counsel role, advising on a wide variety of business matters, including entity selection and formation, corporate governance, preparation and negotiation of commercial contracts, and dispute resolution.
His experience also includes preparing, reviewing and negotiating letters of intent, confidentiality agreements, organizational documents, stock purchase agreements, asset purchase agreements, leases, employment agreements, limited liability company operating agreements, shareholder agreements, buy-sell agreements, professional services agreements, promissory notes, loan documents, and a variety of commercial contracts.
When he's not practicing law, David enjoys spending time with friends and family, and cheering on the Florida Gators.
Education
University of Florida Levin College of Law (J.D., with honors, 2006; Senior Board Member, Journal of Law and Public Policy)
University of Florida Warrington College of Business (B.S. in Finance, with honors, 2003)
Admissions
District of Columbia
Florida
Maryland
New York
Honors and awards
Named to Top Attorney List by Bethesda Magazine (2019-present)
Listed as "Rising Star" by Maryland Super Lawyers, Business/Corporation (2020)
Listed as "Rising Star" by Washington, DC Super Lawyers, Business/Corporation (2020)
Community involvement
Montgomery Coalition for Adult English Literacy (Board of Directors 2015-present)
Professional memberships
Maryland State Bar Association
District of Columbia Bar Association
Bar Association of Montgomery County, Maryland (Chair, Business Section 2015-present)
Florida State Bar Association
New York State Bar Association
National Association of Dealer Counsel
Practice Areas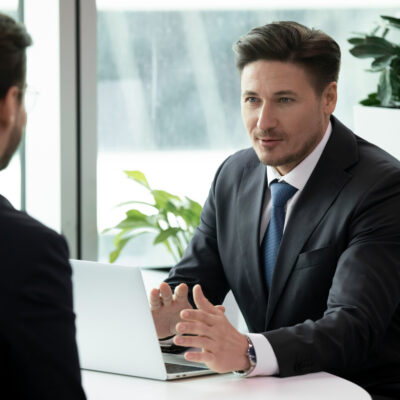 Business leaders want to profit by being best at their trade, and by providing value to their customers, fulfillment for their employees, and security for their families and communities.
News & insights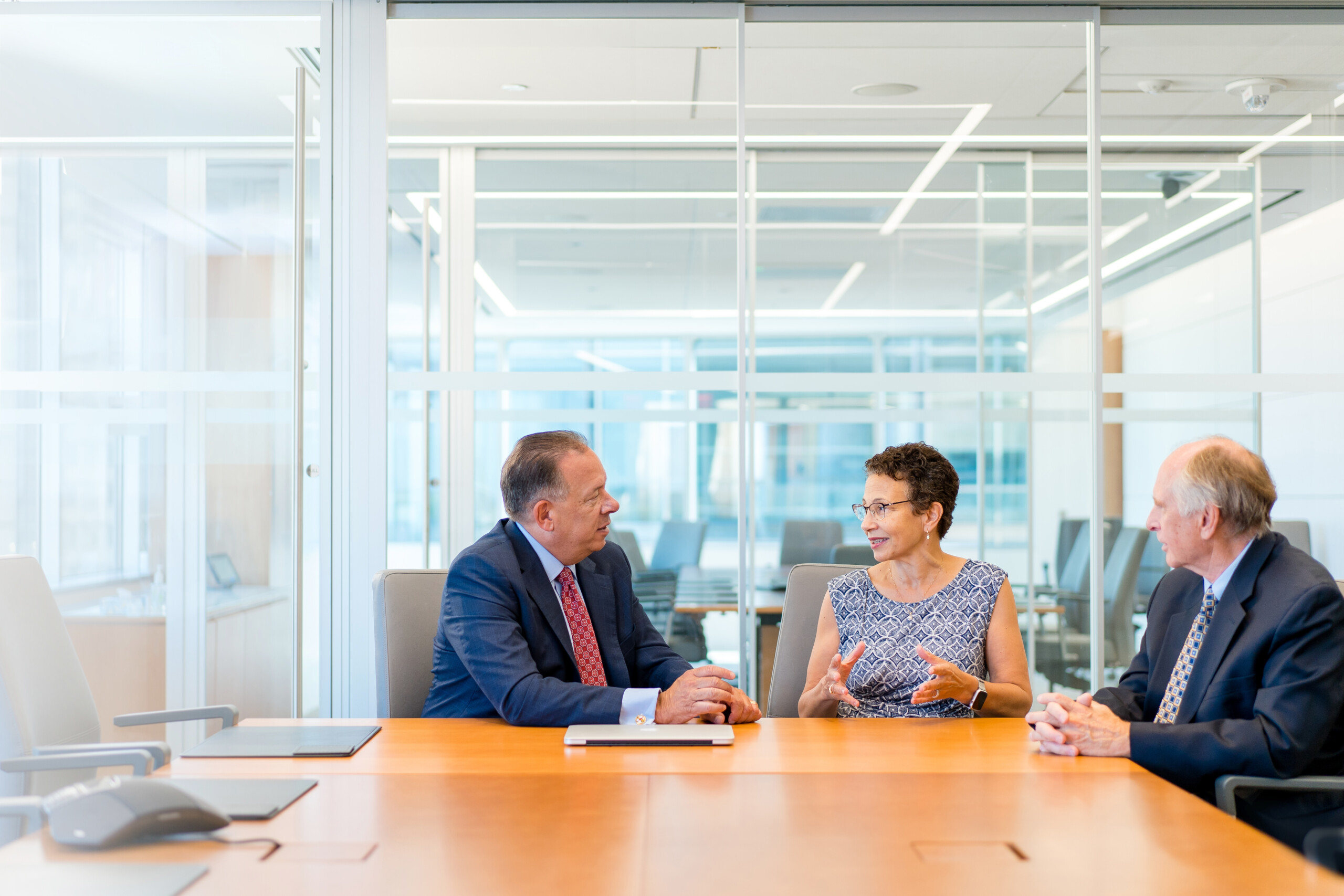 Bethesda Magazine surveyed more than 1,700 attorneys who practice in Montgomery County asking them to name the attorneys they would recommend in 29 practice areas. Twenty-three Lerch Early attorneys were …
View All Insights
Success Stories
Adventist HealthCare
Challenge
The senior living subsidiary of Adventist HealthCare a number of its subsidiaries decided to sell six skilled nursing facilities. The sale to Genesis HealthCare involved multiple owners and jurisdictions.
Strategy
Adventist HealthCare owned five of the facilities and one was jointly owned by Frederick Memorial Hospital. Four of the facilities were located in Montgomery County, and the remaining two were located in Prince George's County and Frederick County. The multi-million dollar transaction, which took the better part of a year to complete, involved the sale and lease of real estate, the sale of the ongoing business operations of the nursing facilities, defeasance of bond financing, and various ancillary issues. Lerch Early attorneys worked closely with in-house counsel and a number of other representatives of Adventist HealthCare to negotiate the sales contracts, satisfy due diligence requirements, and successfully complete the transfer.
Result
Adventist HealthCare now is able to focus care for the community's senior population through its various programs, partnerships and entities.
---
Howard University
Challenge
Lerch Early serves as primary outside real estate counsel to Howard University.  For the past several years, the now 150 year old University has been leveraging certain of its Washington, DC real estate assets to improve the campus environment and the experience of its most valuable assets – the students, faculty and staff of the University.
Strategy
In 2016-2017, Lerch Early attorneys worked with the University's internal legal and finance teams and its outside real estate advisor, Alvarez and Marsal, to structure a unique arrangement among  Howard Dormitory Holdings 1, LLC, a wholly-owned and title-holding company of Howard University, and Howard University (collectively, the "University Parties") and Corvias Campus Living, LLC ("Corvias").  Lerch Early represented the University Parties in drafting and negotiating the concessionaire, project management and residential life agreements, entity formation agreements, construction contracts, financing documents, and other operative  agreements in connection with the transaction, as well as assisting the University Parties in addressing and resolving numerous legal and business issues associated with the transaction.
Result
The innovative 40-year partnership among the University Parties and Corvias raised $144 million, a portion of which will fund the renovation and modernization of the Howard Towers, will provide for the ongoing management of the Howard Towers and two additional residence halls, and will create, for the long-term, a sizable reserve fund for future capital expenses.
Representative Matters
Represented an established distributor of petroleum products and services in the acquisition of retail assets, including a branded and unbranded wholesale motor fuel business, more than a dozen convenience store and gas station locations, and one new to industry location.
Represented Washington D.C. based nonprofit in the dissolution and winding-up of its business.
Represented an established occupational medicine and urgent care business in Montgomery and Prince George's Counties, in a sale of assets to a public company.
Represented a minority stockholder in a transaction involving the sale of stock back to the company at the end of the stockholder's employment.
Represented an established distributor of petroleum products and services in the acquisition of more than 200 dealer-operated convenience stores and gas stations throughout the Northeast U.S.
Represented an individual client in the formation of a limited liability company for the operation of a consulting business, including preparation and negotiation of a number of professional service contracts.
Advised a client in the acquisition of assets of a restaurant business in the H Street area of Washington, DC.
Represented a regional commercial cleaning services firm in a sale of assets to a competitor.
Represented a minority owner of a business in developing and implementing a strategy to separate from the company, and handled the resulting transaction for the sale of the owner's interest back to the company.
Represented a client in an equity sale of a web-based trade management and compliance business.
Represented an established owner and operator of petroleum marketing and convenience retailing businesses in the Washington, D.C. metropolitan area in a sale of assets to a competitor.
Advised the Austrian parent company of a U.S. auto dealership group in the sale of equity of the U.S. holding company.
Assisted and advised an established motor fuel distributor in the acquisition of more than a dozen convenience stores and gas stations, including supply contracts, transportation and other related business assets.
Represented a key employee of a communications firm in acquiring equity in the company, including negotiation of minority owner protections.
Represented a client in the sale of a behavioral health care facility and outpatient treatment center located in Washington D.C. and its related hospital management business.
Represented a minority shareholder in evaluating rights under a shareholder agreement, developing and implementing an exit strategy that resulted in the purchase of the shareholder's interest, structured as a redemption transaction.
Represented an established retail automotive paint and refinishing supplies business in the Washington D.C. metropolitan area in the sale of substantially all its assets.
Represented a collection company in the acquisition of a collection company operating business.
Represented a U.S. luxury auto dealership group in the acquisition of BMW and Volvo auto dealerships.
Represented an established distributor of petroleum products and services in the acquisition of 27 convenience store and gas station operations located throughout the Mid-Atlantic.
Assisted in the merger of U.S. operating subsidiaries on behalf of their parent company, a European defense and technology firm.
Assisted in the sale of six skilled nursing facilities to a public company.
Disclaimer: Each case is different and past results do not guarantee similar results in future matters.