Overview
Chris Ruhlen is a land use attorney who focuses on land use, zoning, real estate, and related governmental issues. He assists national and local real estate developers, property owners, commercial tenants and small businesses with a full range of planning, zoning and regulatory matters in Montgomery County and other Maryland jurisdictions.
Chris leverages strong communication skills to facilitate creative solutions for his clients. He's cultivated effective relationships with officials at all levels of government allowing him to work with all parties to reach the best possible result.
Chris's experience includes handling complex matters before the Montgomery County Planning Board, the Montgomery County Board of Appeals, the Montgomery County Office of Zoning & Administrative Hearings, the Montgomery County Sign Review Board, the Montgomery County Historic Preservation Commission, and the Montgomery County Council, as well as similar entities in other jurisdictions including the City of Rockville and City of Gaithersburg. He provides clients with the information they need to navigate the processes for subdivision and site plan approvals, special exceptions, variances, local map amendments, zoning text amendments, signage approvals, historic area work permits, and building permits, and takes care of the myriad details involved in obtaining entitlements and other approvals from local administrative boards and commissions.
Chris, a busy father of three, is an ardent music fan who can often be found jamming out on his guitar at venues around metro DC.
Education
University of Virginia School of Law (J.D., 2005 )
American University (B.A. in Anthropology, 1998, magna cum laude)
Honors and awards
Listed as "Rising Star" by Maryland Super Lawyers, Land Use & Zoning (2013, 2015)
Listed as "Rising Star" by Washington, DC Super Lawyers, Land Use & Zoning (2013, 2015)
Community involvement
Charles Koiner Conservancy for Urban Farming (Board of Directors, 2022-present)
Montgomery County Department of Parks Energized Public Spaces: Functional Master Plan Working Group (2016-2018)
Montgomery County Noise Control Advisory Board (Board Member 2011-2014)
Professional memberships
Greater Silver Spring Chamber of Commerce (Chair, Economic Development, 2022-present)
Urban Land Institute (Executive Committee, 2016-2018; Management Committee, 2016-2018; Next 10 Initiative Council Co-Chair 2014-2018; Regional Land Use Leadership Institute 2014-2015; UrbanPlan 2010-2019; Young Leaders Group 2006-2011)
Greater Bethesda-Chevy Chase Chamber of Commerce (Executive Committee 2013-2016; Board of Directors 2013-2016; Vice President, Economic Development & Government Affairs 2013-2015; Co-Chair, Real Estate Committee, 2011-2013; Bethesda Green representative, 2009-2011)
Maryland Building Industry Association
District of Columbia Building Industry Association
U.S. Green Building Council, National Capital Region Chapter (Board of Directors, Montgomery County Branch, 2010-2013)
Practice Areas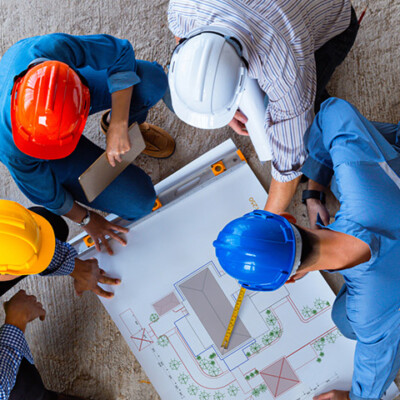 National and regional developers, property owners, and investors choose Lerch Early, the region's largest land use and zoning practice serving Maryland and DC, for counsel on planning and developing successful projects in Montgomery and Prince George's Counties and surrounding jurisdictions.
News & insights
This week, certain Maryland real property owners –those who own real property in "Assessment Area 3" of each county in the State – will begin receiving reassessment notices for the …
View All Insights
Representative Matters
The Blairs (Silver Spring)
Assisted The Tower Companies in obtaining site plan approval for Phases 1 and 2 of The Blairs, a 30-acre mixed-use development. The site plan will result in 605,000 square feet of new residential floor area, residential amenity space, public use space, and structured parking.
Fenwick Apartments (Silver Spring)
Worked on behalf of Nova-Habitat, Inc. and Insight Property Group to obtain approvals of preliminary, project, and site plans for redevelopment of a former U.S. Post Office site with a new multifamily residential building and amenities including a Capital Bikeshare station. The project also required representation in connection with obtaining sign variance approvals for the completion of the building.
McDonald's
Served as land use counsel for McDonald's in connection with remodeling and rebuilding older existing restaurants throughout Montgomery County. Secured special exceptions, site plans, and other land use entitlements necessary to replace outdated restaurants and drive-thrus with contemporary features.
Ellsworth Place Mall (Silver Spring)
Assisted efforts by Rockwood Capital and Petrie Richardson Ventures in obtaining site plan amendments and comprehensive sign concept plan approvals for the revitalization and rebranding of the former City Plan Mall, including approvals for large LED screens displaying news, and mall and county information.
Nuclear Regulatory Commission HQ (North Bethesda)
Obtained a very complex technical revision for Lerner Enterprises to update the site plan for an existing building in an emerging Transit Oriented Development area to reflect modern parking standards.
Clarksburg Premium Outlets (Clarksburg)
Worked on behalf of Simon Property Group, New England Development, and Streetscape Partners to obtain comprehensive sign concept plan approvals from the Montgomery County Sign Review Board for a new outlet mall development.
Habitat for Humanity (Gaithersburg)
Obtained planning board approval for a 4-lot subdivision (Pro Bono).
TD Bank (Bethesda)
Secured entitlements and served as land use counsel for redevelopment of a downtown gas station property into a TD Bank branch with onsite parking and drive through ATM. The 2,800 square foot bank now fits in seamlessly with the growing downtown area.
Carvana (Gaithersburg)
Obtained land use entitlements and other necessary approvals from the Planning Commission for the first Carvana fulfillment center facility in the Washington metropolitan region, including a fully automated automobile "vending machine" tower.
Disclaimer: Each case is different and past results do not guarantee similar results in future matters.