Overview
Jessie Summers works with companies and organizations in Maryland, the District of Columbia, and Virginia on a wide range of employment and business matters.
Practicing under a philosophy that there is no such thing as one-size-fits-all when it comes to legal solutions, Jessie partners with her clients to find an approach or pursue an outcome that reflects their goals and values. She is skilled at communicating complex legal issues, ensuring her clients not only trust her advice but understand the basis for it.
Jessie works with clients on establishing and implementing effective employment policies, drafting employment agreements, maintaining employee benefit plans, addressing corporate planning issues, and monitoring and advising clients on legislative and regulatory developments of import to them.
As an all-purpose business attorney with experience across several practice areas, Jessie also has a comprehensive understanding of the legal and business needs of her clients and uses a common sense approach to finding solutions. In looking out for her clients' best interests, Jessie remains readily accessible and uses cost-effective ways of identifying concerns that they might not have thought of.
Prior to joining Lerch Early, Jessie was a principal in Paley Rothman's Employee Benefits, Employment Law, Retirement Plans, Litigation, and Government Relations practice groups. A cum laude graduate of American University's Washington College of Law, she served as Topics and Trends Manager on the Administrative Law Review. As a law student, she was admitted to practice and represented low-income clients through the school's General Practice Clinic. Jessie also interned in the chambers of the Honorable Judge Joan Zeldon in the Superior Court of the District of Columbia and in the Office of the General Counsel at the U.S. Department of Commerce.
Jessie loves to travel with her husband and is an avid runner with six marathons under her belt. She lives in Arlington with her husband, dog, and cat.
Education
American University Washington College of Law (J.D. Cum Laude, 2012)
Wheaton College (MA) (BA., Magna Cum Laude, 2008)
Admissions
Maryland
District of Columbia
Virginia
U.S. Supreme Court
U.S. District Court, District of Maryland
U.S. District Court, District of Columbia
U.S. District Court, Eastern District of Virginia
Honors and awards
Listed as "Rising Star" by Maryland Super Lawyers, Employment & Labor (2017-2023)
Listed as "Rising Star" by Washington D.C. Super Lawyers (2017-2020)
Community involvement
Society for Human Resource Management (Member)
Bethesda-Chevy Chase Chamber of Commerce (Member)
Northern Virginia Chapter of the Virginia Women Attorneys Association (Member, Board of Directors, 2022-Present)
Gaithersburg-Germantown Chamber of Commerce (Member)
Professional memberships
Bar Association of Montgomery County (Member)
Maryland State Bar Association (Member)
Virginia State Bar Association (Member)
District of Columbia Bar (Member)
Practice Areas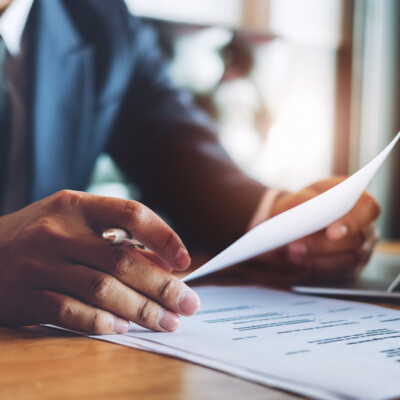 Lerch Early helps employers throughout the Washington, DC metropolitan area and beyond prevent and defend against workplace claims. Working with our attorneys is like extending the human resources department without hiring additional people.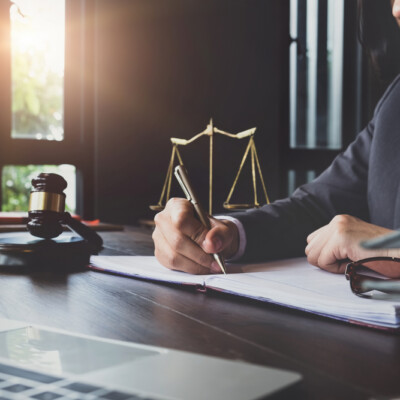 Lerch Early's litigation team helps businesses, including nonprofits, and individuals resolve disputes throughout the Washington, DC metropolitan area.
News & insights
Taking on nearly 50 years of precedent, the U.S. Supreme Court has unanimously rejected the standard long applied in determining when employers must grant religious accommodations. Simply put, this decision …
View All Insights
Speaking engagements
"Employment Law Day 2023 – Oh Baby! Navigating the Nuances of Employing Parents and Parents to Be," Paley Rothman, March 2023
"Employment Law Day: Old Laws, New World: Applying Existing Laws to a Changing Workplace," Paley Rothman, February 2022
"Returning Employees to the Workplace," Paley Rothman, April 2021
"Employment Law Day – Changes: A New Chapter in Employment Law," Paley Rothman, February 2021
"A Look Forward – What to Expect from the New Administration," Montgomery County Society for Human Resource Management (SHRM), December 2020
"Employment Law for Child Care Providers," Maryland State Child Care Association, October 2019
"Employment Law Day: Taming the Toxic Employee," Paley Rothman, February 2019
"Employment Law Basics for Childcare Centers," Organization of Child Care Directors, January 2019
"Classifying Workers: From Independent Contractors to Overtime Exemptions," Federal Bar Association and myLawCLE, June 2018
"Advanced Employment Law: What You Need to Know," National Business Institute, April 2018
"Employment Law Day: Take It or Leave It – A look at new leave issues facing employers," Paley Rothman, November 2017
"Grassroots Breakfast – What Lies Ahead?" Society of American Florists, March 2017
"Employment Law Day: The Afternoon After the Morning After – Post-Election Debrief," Paley Rothman, November 2016
"Employment Law: 2016 Comprehensive Guide," National Business Institute, August 2016
"Navigating the New Overtime Rules," Federal Bar Association and myLawCLE, August 2016
"From Hire to Fire: Effectively Managing Critical Junctures in the Employer-Employee Relationship," Federal Bar Association and myLawCLE, July 2015
"The Employer Mandate & Beyond: Navigating the ACA from an Employer's Perspective," Federal Bar Association and myLawCLE, November 2014
"Affordable Care Act and Other Developments in Employment Law," Human Resources Law: What You Need to Know Now, National Business Institute, October 2013