Events
Employees and Electronics: An Employer's Guide to Protecting Your Company in the Age of BYOD and Social Media
Date
Tuesday
June 21, 2016

Location
Bethesda DoubleTree
8120 Wisconsin Avenue
Bethesda MD 20814
Today's employers have benefited from the exploding use of electronically stored information (ESI), bring your own device (BYOD), and social media. But with that utility have come never-before-seen legal issues that might catch an employer by surprise.
Our top speakers will illustrate through real-world legal cases the serious missteps that companies have made, and how your company can avoid them. We will share insight into building strong policies and developing best practices, from on-boarding new employees to terminating employees who cross the "electronic" line.
We also will address:
How can you control disclosure of company information with the prevalence of Dropbox and the cloud?
How much is too much employee social media use at work?
What should you do when an employee speaks negatively about the company on social media?
What are the dos and don'ts of social media hiring practices?
Who owns the information in a BYOD system?
What can you do to prevent BYOD issues, and what are your rights?
Lerch Early is also pleased to present Tenable CEO and noted cybersecurity expert Ron Gula who will share his insight on the tech side of these important issues.
Who Should Attend?
Business owners
C-level officials with HR responsibilities
Vice presidents of HR
HR managers and directors
Speakers
Marc R. Engel
Employment Attorney – Lerch, Early & Brewer
Michael J. Neary
Employment Attorney – Lerch, Early & Brewer
Julie A. Reddig
Employment Attorney – Lerch, Early & Brewer
Richard G. Vernon
Employment Attorney – Lerch, Early & Brewer
Special Guest Speaker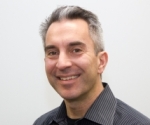 Ron Gula
CEO – Tenable Network Security
Ron is a leading cybersecurity thinker, innovator, and visionary in the information security industry. Ron focuses on product strategy and R&D; to keep Tenable at the forefront of network security innovation. Ron pioneered Tenable's continuous network monitoring platform, SecurityCenter Continuous View™, champions the benefits of continuous monitoring for both commercial and government organizations, and is passionate about promoting enterprise-wide security policy to C-level executives. Read the rest of Ron's bio here.
Agenda
7:30 AM - 8:00 AM Check-in, Continental Breakfast, and Networking
8 AM - 8:10 AM Opening Remarks and Introduction
8:10 AM - 8:35 AM HR & Legal Issues Surrounding Electronic Media
8:35 AM - 9 AM Controlling Employee Use of ESI & Protecting Your Company
9 AM - 9:25 AM Ron Gula: Managing Electronic Media Risks with Tech Solutions
9:25 - 9:40 AM Panel Discussion of Fact Pattern
9:40 AM - 10:00 AM Q&A/Conclusion
People
Principal
301-657-0740
Principal
301-961-6099