Overview
Susan Reutershan is a land use attorney who represents commercial and residential developers, individual landowners, corporations, nonprofits, and biotechnology companies in all phases of land use and development throughout Maryland.
Susan has never had two clients or cases alike, developing comprehensive knowledge and experience in all matters relating to land use and zoning. She uses this well-earned know-how to counsel clients in complex and sophisticated land use matters, and to provide sound and practical legal advice.
Her representation includes rezonings, preliminary subdivision plans, sketch plans, project plans, site plans, special exceptions and conditional uses, variances, zoning text amendments, master plans, legislative matters, annexations, vested rights, historic preservation issues, adequacy of public facilities, building and occupancy permits, impact fees, user fees, and water and sewer category changes. She has developed a special expertise in large, phased, mixed-use developments.
She represents clients before various administrative bodies in Maryland at the state, county and municipal levels, and in appellate proceedings before Maryland Circuit Courts and Maryland Courts of Appeals.
Susan is active in the Greater Silver Spring Chamber of Commerce, and currently serves as chair-elect. She has appeared on numerous local seminar panels and has been a panelist at the National Association of Homebuilders' national convention. She has served as an occasional guest lecturer at the Washington College of Law.
A native of Rhode Island, Susan enjoys swimming, reading, playing word games, and traveling with her husband and two adult sons.
Education
American University Washington College of Law (J.D., cum laude, 1978)
University of Rhode Island (B.A. in Psychology, with high honors, 1974)
Admissions
District of Columbia
Maryland
U.S. District Court, District of Maryland
U.S. District Court, District of Columbia
U.S. Court of Appeals, District of Columbia Circuit
Honors and awards
A Ranked AV Preeminent by Martindale-Hubbell Peer Review Ratings
Received the Habitat for Humanity Metro Maryland Harry Semmes Outstanding Service Award (2014)
Community involvement
Habitat for Humanity Metro Maryland; Board of Directors 2010-2016; Executive Committee, 2011-2014)
Mental Health Association of Montgomery County (past Board of Directors)
Professional memberships
Maryland State Bar Association (Real Property, Planning & Zoning section)
District of Columbia Bar Association
CREW – Commercial Real Estate Women, Suburban Maryland (Member, 2003-present; Board of Directors, 2010-2014)
Greater Silver Spring Chamber of Commerce (Chair-Elect, 2019; Board of Directors, 2017-present; Executive Committee, 2017-present; Member; Economic Development Committee; Government Affairs Committee, Chair 2017-2019)
Maryland Building Industry Association (Liaison Committee Member, 2003-2008)
Practice Areas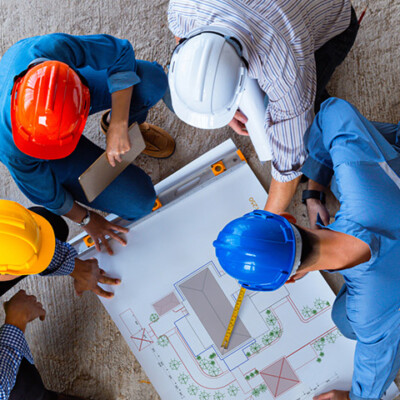 National and regional developers, property owners, and investors choose Lerch Early, the region's largest land use and zoning practice serving Maryland and DC, for counsel on planning and developing successful projects in Montgomery and Prince George's Counties and surrounding jurisdictions.
News & insights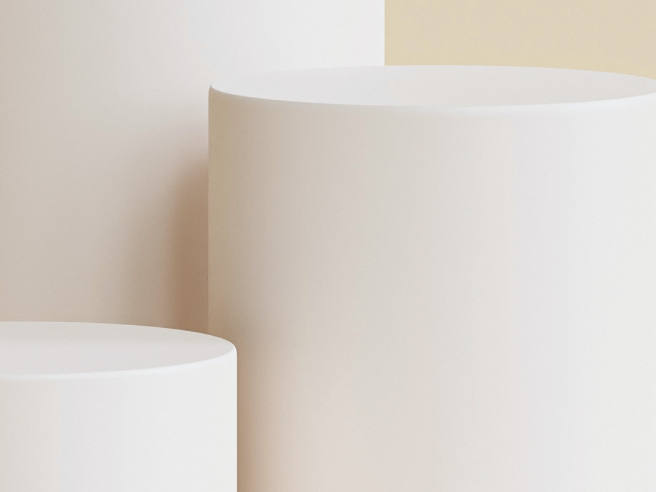 Land Use Alert: Expanded Silver Spring Master Plan Boundaries, SSP Testimony, and COVID-19 Outdoor Café Seating Policy Montgomery County Updates Subdivision Staging Policy Public Hearing Testimony The Montgomery County Planning …
View All Insights
Reported Decisions
Donocam Associates v. WSSC, 302 Md. 501, 489 A. 2d. 26
WSSC v. Mitchell & Best, 303 Md. 544, 495 A. 2d. 30
Howard County v. Pepco, 319 Md 511, 573 A. 2d 821
Mortimer v. Howard Research and Development Corporation, 83 Md. App. 432, 575 A. 2d.750
Success Stories
Elizabeth Square
Challenge
Lerch Early client Lee Development Group had owned property in downtown Silver Spring for more than 50 years that was adjacent to two aging buildings owned by a quasi-governmental housing commission.  The existing uses on all three properties needed renovation or full redevelopment.
Strategy
We led negotiations for a joint development strategy to redevelop the entire block as a quality, high-end mixed-use project, with significant affordable housing in the project. "High-end" and "affordable" usually don't go together in commercial real estate; however, this project shows they can. LDG and the Housing Opportunities Commission of Montgomery County together are developing Elizabeth Square, which will include residential housing, including expanding affordable and workforce housing with a large seniors component, along with retail, recreational, health services, and educational facilities.
The project will advance in stages to accommodate the transition of residents from the existing senior living property into a new affordable building with the integrated public services, allowing demolition and replacement of the existing obsolete senior building with another new modern and mixed affordable building. We created a land development agreement allowing the parties to pursue the regulatory approvals, and secured project and subdivision plans for the overall project and site plan approval for the first stage. We developed a condominium structure and air rights lease for the operation of the first new building.
Result
Elizabeth Square gives HOC a revitalized presence in downtown Silver Spring, just blocks from the Metro, keeping seniors in their existing community in a modern, energy-efficient building supported by market rate amenities.
Representation Matters
Representing United Therapeutics in creation and expansion of its headquarters campus in downtown Silver Spring. Approvals have included development of two campus office and laboratory buildings linked by a connector spanning 90 feet across a public street. Recently completed its third building, an on-site net zero energy building, which includes solar panels, a green roof, a geothermal system, and a below-grade earth labyrinth system to support office, in silico laboratory, retail, and public space uses. http://www.bethesdamagazine.com/Bethesda-Beat/2015/Company-Hopes-to-Begin-Demolition-of-Silver-Spring-Parking-Garage-This-Fall/
Representing Lee Development Group and the Montgomery County Housing opportunities Commission (HOC) in development of Elizabeth Square, a public-private partnership between Lee Development Group and the Montgomery County Housing Opportunities Commission. The mixed-use project in downtown Silver Spring will include retail and residential housing, including affordable senior units. http://www.leedg.com/property/elizabeth-square/
Represented Lee Development Group in approvals, construction, and opening of The Fillmore, a public-private partnership with Montgomery County and Live Nation, which transformed the partial remains of a former J.C. Penney's department store (including the original façade) located in a downtown Silver Spring historic district into a music, entertainment, and community use venue. http://www.fillmoresilverspring.com/venueinfo
Disclaimer: Each case is different and past results do not guarantee similar results in future matters.