Overview
Heather Collier is a divorce attorney who helps people in Maryland and the District of Columbia understand and navigate the divorce process, including property division, alimony, custody, and child support. She is experienced in complicated high emotion and high conflict financial and custody cases.
Heather works with many types of people confronting separation and divorce issues, including business owners, economically dependent spouses, primary caregivers, dual income professionals, and stay-at-home parents.
No two cases are alike. One of Heather's strengths is helping each client define "The Goals," his or her most important priorities, which drive strategy for their case. This may mean reaching settlement, usually resulting in less acrimony and cost, and more control over the outcome. As one client said, "She explained thoroughly where I should expect to compromise and pushed in the areas that would help me and my children. She came up with creative solutions instead of taking the easier road and didn't push me to agree with anything that I didn't completely understand."
However, reaching "The Goals" may require going to court, which means that from Day 1, Heather prepares the client and the case as if they are going to litigate. Another client said, "She is a fighter. She made sure that I did the right thing rather than what I wanted to do, which ultimately helped get the results I wanted. [Heather] is someone who communicates well, who does not beat around the bush, and who also has a good rapport with the judges who oversee these types of proceedings."
Heather believes one shouldn't sacrifice civility during the divorce process, but she takes a no-nonsense approach to protecting her clients' interests at the negotiating table and in the courtroom. She regularly handles high conflict custody cases, which often include custody and psychological evaluations, as well as issues related to blended families and children with special needs. On the financial side, Heather's experience includes valuation of many different types of businesses and professional practices and other out of the ordinary assets, reconstructing income, complex family support arrangements, and complex divorce-related tax issues. Heather is also called on frequently by the court to represent children in contested custody cases and adoptions.
Super Lawyers lists Heather as one of the Top 100 lawyers and one of the Top 50 women attorneys in Maryland and the District of Columbia. The Daily Record named her a "Leading Woman" for her professional experience, community involvement and commitment to inspiring change. Heather is an active member of the Family Law section of the Bar Association of Montgomery County and has held many bar leadership positions. She currently serves on the board of the Montgomery County Bar Foundation, which recognized her as a "Bar Leader" for her outstanding leadership.
Heather is a transplant from upstate New York who now calls Maryland home. She is an accomplished baker who's currently debating the merits of Granny Smiths versus Honeycrisps for the best apple pie. She also is trying to master dip-pen calligraphy.
Education
American University Washington College of Law (J.D., 2004, cum laude)
Denison University (B.A., Communications, 2001, cum laude)
Admissions
Maryland
District of Columbia
Clerkships
Judicial law clerk for the Honorable J. Ramsey Johnson of the District of Columbia Superior Court
Honors and awards
Listed in Maryland Super Lawyers (2014-present)
Listed in DC Super Lawyers (2014-present)
Named to Top Attorney List by Bethesda Magazine (2019)
Listed as "Rising Star" by Maryland Super Lawyers (2009-2013)
Listed as "Rising Star" by DC Super Lawyers (2013)
Listed as one of the "Top 100 Attorneys in Maryland" by Maryland Super Lawyers (2018, 2015)
Listed as one of the "Top 100 Attorneys in DC" by Washington, DC Super Lawyers (2018)
Listed as one of the "Top 50 Women Attorneys in Maryland" by Maryland Super Lawyers (2018, 2015)
Listed as one of the "Top 50 Women Attorneys in DC" by Washington, DC Super Lawyers (2018)
Received the "Annual Professionalism Award" from the Montgomery County Bar Association (2015)
Received the "Community Service Award" from the Montgomery County Bar Association (2014)
Named a "Leading Woman" by The Daily Record (2012)
Received "Committee Chair of the Year" award from the Montgomery County Bar Association (2012)
Received "President's Citation for Outstanding Service" from the Montgomery County Bar Association (2010, 2008, 2007)
Received "Bar Leader" award from the Montgomery County Bar Foundation for Outstanding Leadership to the Bar (2007)
Received "Outstanding Contribution Appreciation" from American Inns of Court, Montgomery County Inn (2007)
Rated AV by Martindale-Hubbell
Professional memberships
Bar Association of Montgomery County (Executive Committee, 2019-present; Family Law Section, 2005-present; Strategic Planning Committee, 2008-present; Co-Chair, Circuit Court Bench Bar Committee, 2017-present; Executive Committee, 2015-2017; Judicial Selections Committee, 2015-2016, 2010-2013; Leadership Academy Committee , 2010-2016; Co-Chair, Community Outreach Committee, 2010-2014; Nominations Committee, 2013-2014; Membership Committee, 2011-2012; Bar Association Capital Campaign, 2010-2011; Co-Chair, New Practitioners' Section, 2008-2010; Chair, Mentor-Mentee Committee, 2007 -2008; Member, Youth Courthouse Project 2007 -2008; Annual Bar Revue, 2017, 2005-2013; Social Committee, 2006-2008)
Bar Foundation of Montgomery County (Board of Directors, 2010-present)
Maryland State Bar Association (Member, 2004-present)
District of Columbia Bar Association (Member, 2004-present)
Women's Bar Association of Montgomery County (Immediate Past President, 2017-2018; President, 2016-2017; President-Elect, 2015-2016; Co-Chair, Triennial Charity Auction, 2016, 2013, 2010; Member at Large, 2013-2014)
Women's Bar Association of Maryland (Member at Large, 2017-2018)
American Inns of Court, Montgomery County Chapter (Associate, 2010-2014, 2006-2008)
News & insights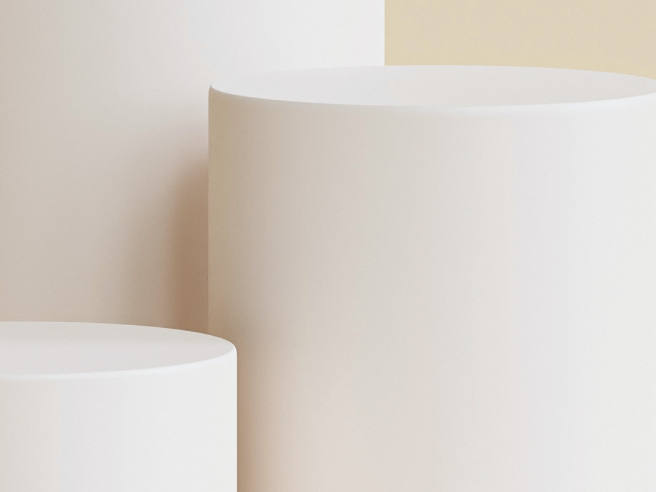 Caught in the Act: 'It Wasn't Me' Cheating and What it Means in Divorce What does and does not qualify as "cheating" is, apparently, debatable, as evidenced by the recent …