Overview
Casey Florance is a family law attorney who guides people through separation and divorce in Maryland. A child of divorce herself, she is experienced in the often nuanced complexities that arise when a family is in transition, and she works compassionately and relentlessly to help her clients achieve their goals.
Casey has extensive experience handling high-conflict custody and access disputes, sophisticated property distribution and business valuation issues, alimony and child support cases, post-judgment modification and enforcement issues, domestic violence matters, adoptions, pre- and post-nuptial agreements, and appellate advocacy.
She helps clients with immediate problems, such as where they're going to live, who's going to pay the bills, what to do with the kids, and whether to move out, as well as with their long-term goals about what life will look like post-divorce. Casey understands that just as no two families are the same, no two divorce cases are exactly the same, and she works with each client to develop a strategy and game plan to best suit that client's needs.
An adept negotiator who seeks to resolve her client's disputes through settlement when possible, Casey is also a successful litigator when a matter lands in the courtroom. She prepares every client for the possibility of litigation, which helps clients make informed decisions throughout their cases. She is a trained mediator as well.
Casey has been recognized as a top family law attorney by Best Lawyers in America, and SuperLawyers, and Bethesda Magazine named her a "Top 10 Family Law Attorney Under 40" in 2017, noting that her colleagues in the Bar cited her skill and maturity. She received her bachelor of arts in writing from The Johns Hopkins University and her law degree from the Boston University School of Law. Admitted to practice in Maryland, Casey has received awards for her leadership in the Bar Association of Montgomery County and has served on the faculty of the American Institute of CPAs' Expert Skills Workshop. She is certified as a Maryland Best Interest Attorney, a lawyer appointed by the court to protect a child's interests during custody litigation. Casey also serves as a member of The Johns Hopkins University Zanvyl Krieger School of Arts and Sciences Second Decade Society, the school's leadership development organization.
Casey grew up locally, and in her spare time she enjoys organizing and hosting events that bring people together–whether her family's annual Thanksgiving dinner, BBQs with friends, or happy hours with colleagues. She also recently won her fantasy football league and plans to win again this year.
Education
Boston University School of Law (J.D., 2006)
The Johns Hopkins University (B.A., Writing Seminars, 2003; Received the Student Excellence Award for Leadership and Service (2002) and the Belle and Herman Hammerman Award recognizing a senior entering law school who combines academic excellence with outstanding leadership (2003))
Clerkships
Law clerk to The Honorable Ann N. Sundt (Ret.) of the Montgomery County Circuit Court (August 2006-March 2008)
Honors and awards
Named to Top Attorney List by Bethesda Magazine (2019)
Bethesda Magazine "Top 10 Family Law Attorney Under 40" (2017)
Listed in Best Lawyers in America, Family Law (2016-present)
Daily Record's VIP List: Very Important Professionals – Successful by 40 (2015)
Listed in Maryland Super Lawyers as Rising Star (2012-present)
Bar Association of Montgomery County, Section Chair of the Year (2015, 2014, 2011)
Bar Association of Montgomery County, Committee Chair of the Year (2013)
Bar Foundation of Montgomery County, President's Citation for Outstanding Service (2012)
Bar Foundation of Montgomery County, Bar Leader (2011-present)
Maryland Bar Foundation (Fellow, 2019)
Martindale AV Preeminent Peer Review Rating
Community involvement
The Johns Hopkins University Second Decade Society (2013-present)
The Johns Hopkins University Alumni Association (10 Year Reunion Social Chair, 2013; Reunion Committee, 2018, 2008)
Montgomery County Family Justice Center Foundation (Board of Directors, 2016-2018)
Professional memberships
American Academy of Matrimonial Lawyers (Fellow, 2020-present)
Bar Association of Montgomery County (Strategic Planning Committee Chair, 2016-present; BAMC Secretary, 2015-2016; Executive Committee, 2013-2015, 2010-2012; Family Law Section Co-Chair, 2013-2015; Leadership Development Academy Co-Chair, 2012-2015; Inspiration Walk for Montgomery County Special Olympics Committee Co-Chair, 2011-2013; Leadership Development Academy Committee, 2011-present; Inspiration Walk Committee, 2011-2016; Strategic Planning Committee; 2010-present; New Practitioners Section Co-Chair, 2010-2012; Family Law Section Programs Co-Chair, 2010-2011; Family Law Section Social Co-Chair, 2015-2016, 2009-2012; Chamber Chats Coordinator, 2008-2009; BAMC Member, 2006-present)
Maryland State Bar Association (Family and Juvenile Law Section Council, 2016-present; MSBA Member, 2006-present)
Bar Foundation of Montgomery County (Board Member, 2017-present; Secretary, 2016-2017; Ex Officio Member (New Practitioner Section Co-Chair), 2012-2013; Capital Campaign Committee Special Events Co-Chair, 2011-2013)
Women's Bar Association, Montgomery County Chapter (Museletter Co-editor, 2011-2015, Member 2008-present)
Inns of Court, Montgomery County (Barrister, 2015-2018; Associate Member, 2007-2008)
Bar Association of Frederick County (Member, 2016-present)
News & insights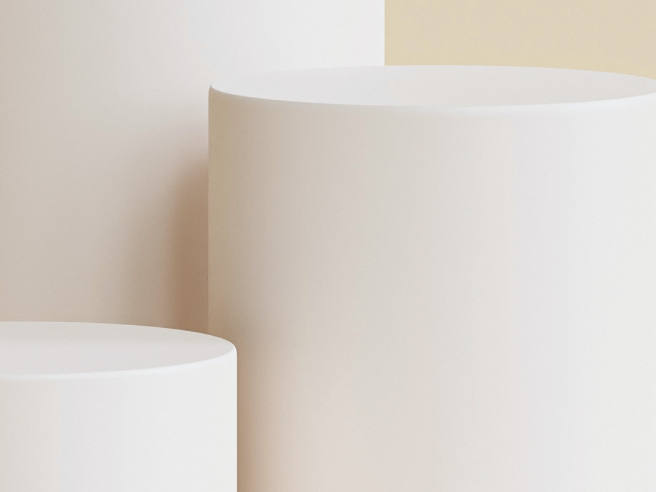 Casey Florance Admitted to Fellowship in the American Academy of Matrimonial Lawyers Divorce attorney Casey Florance has been admitted to fellowship in the American Academy of Matrimonial Lawyers (AAML). One of …